Driving in Kyushu (Fukuoka)
---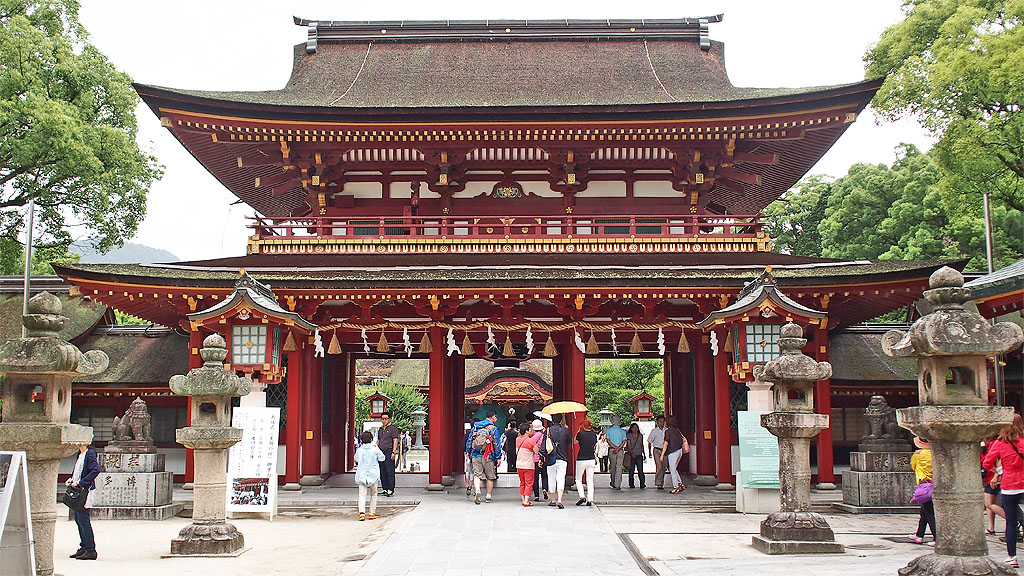 ---
Index 
Reasons to drive in Fukuoka
Where to rent car in Fukuoka
How much to rent a car in Kyushu
How to make reservation
Driver license for car rental in Fukuoka
Tips for driving in Kyushu 
Car rental in Fukuoka airport 
Pick-up procedures 
Car Returning procedure 
Popular sightseeing spot
---
Reasons to drive in Kyushu/Fukuoka
1.Good foods, natures and different cultures:
Kyushu is on south west side of Japan, famous for its delicious food, natural views with variety, and different Japanese culture (we will talk about these more later). Driving would be a good way to have all of these.
2. Visit and see more of Kyushu: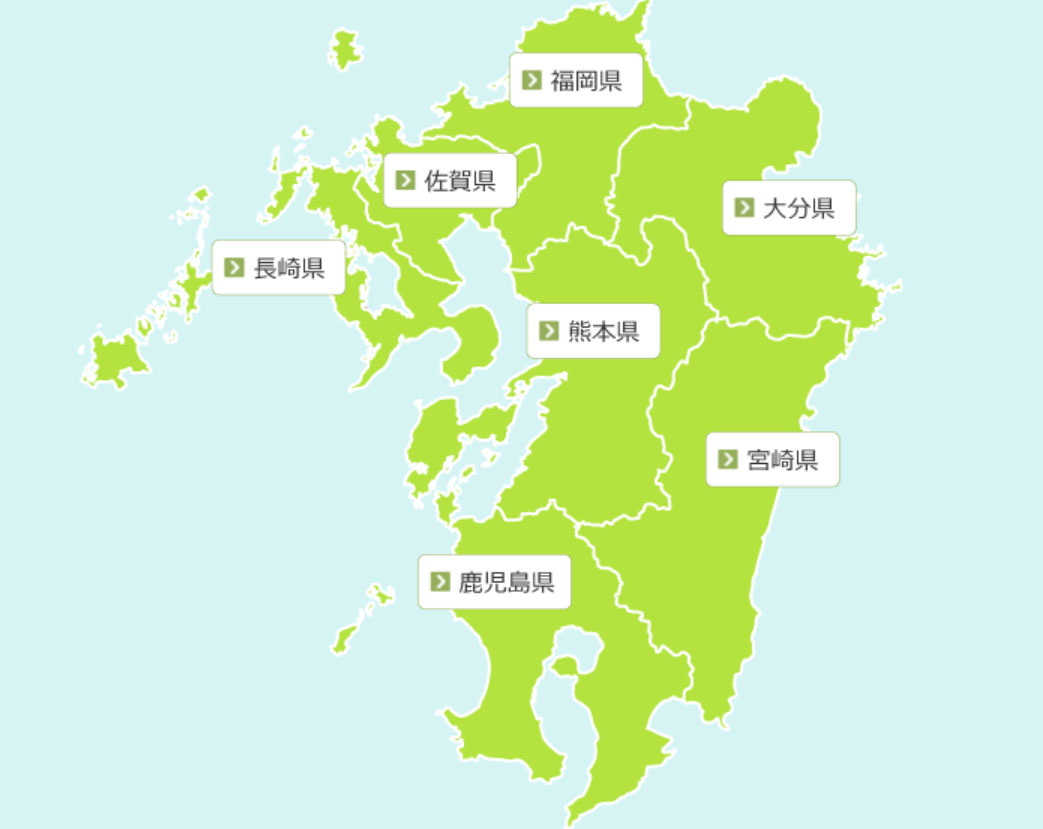 Kyushu area has good public transportation, but not to everywhere. To some spots, visitors still have to take bus or tram with limited operation time and this usually makes travel planning more complicated. On the contrary, if driving car, you can have more flexible travel plan/schedule, and visit more of Kyushu.
Besides, Kyushu is a not big island, and driving from north to south would just take about 6 hours (380-420 km). Comfortable geographical size for driving.
3. Save more money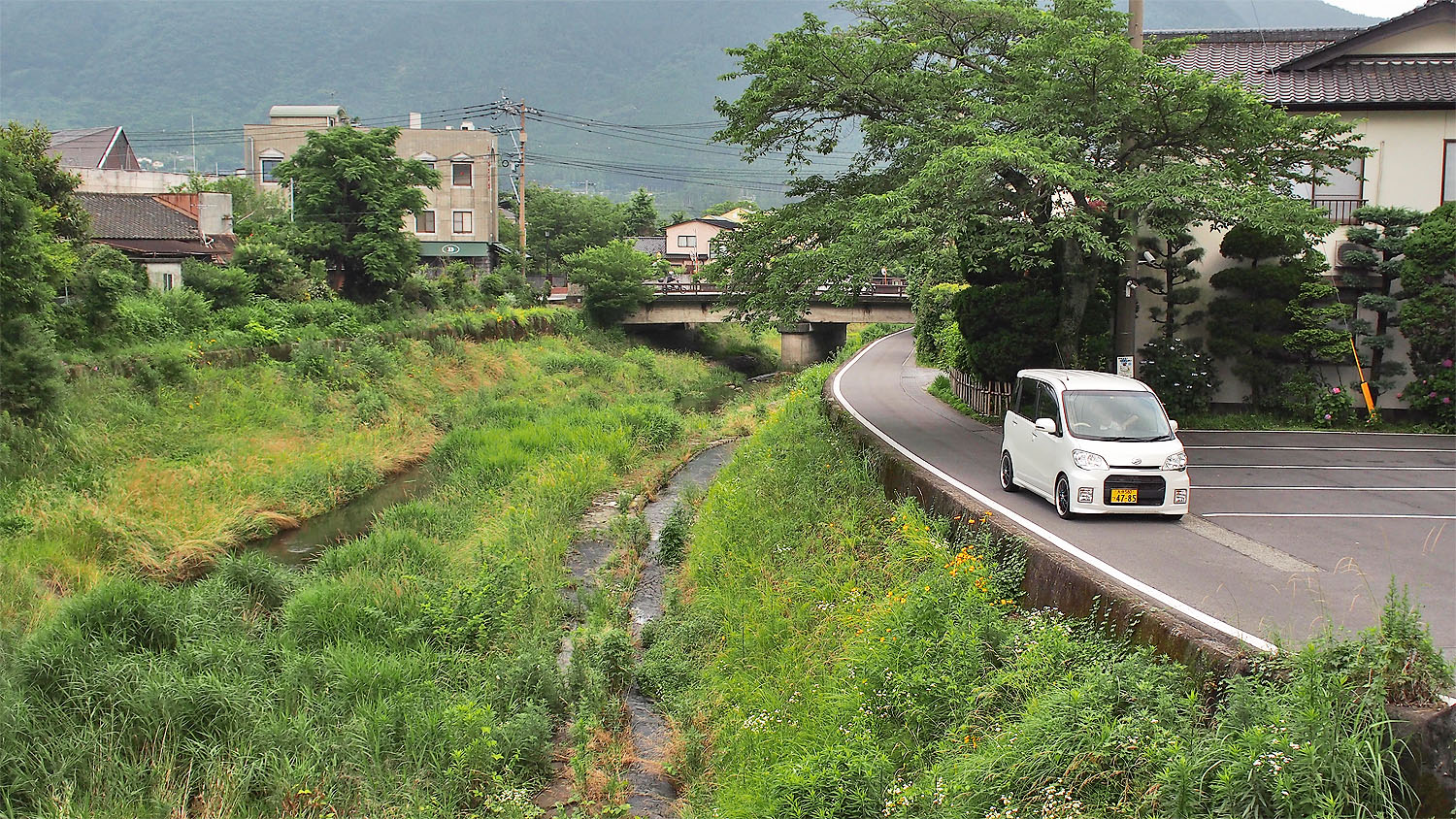 Though there are transportation passes for travelers, car rental can be more economical, especial when traveling in a group size over 2-3 people (including rental fee, gas, parking, and insurance).
Where to rent car in Fukuoka/Kyushu ?
1.Rent in Fukuoka airport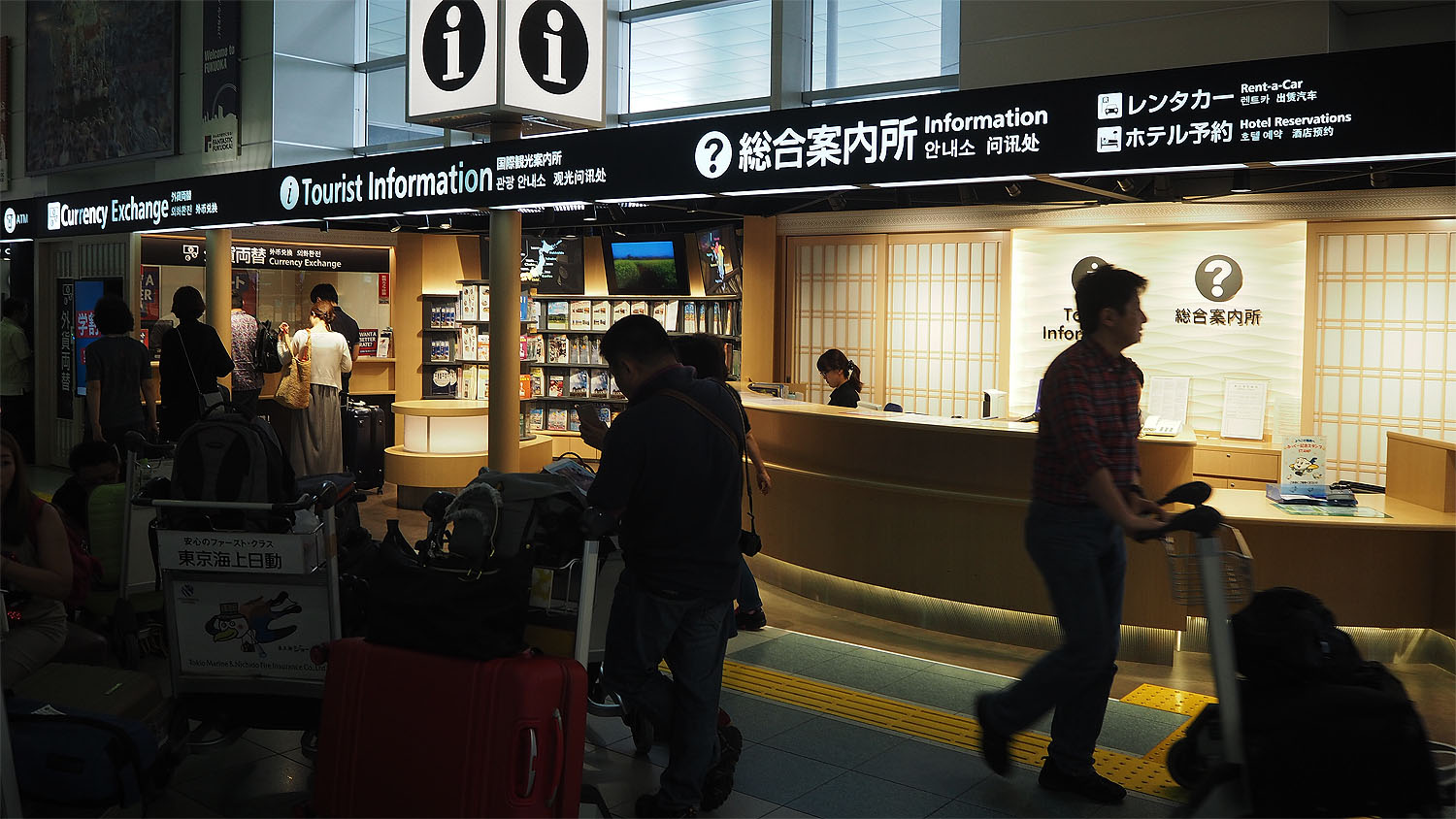 Airport car rental is good option. Picking up car right after check-out had you not have to drag heavy luggage long way to rental shop, and English service usually available, there are merits to rent from airport shops.
NICONICO RENT A CRA has a shop by Fukuoka airports, and provides free pick-up shuttle bus from airport to our shop. Check it for detail infos.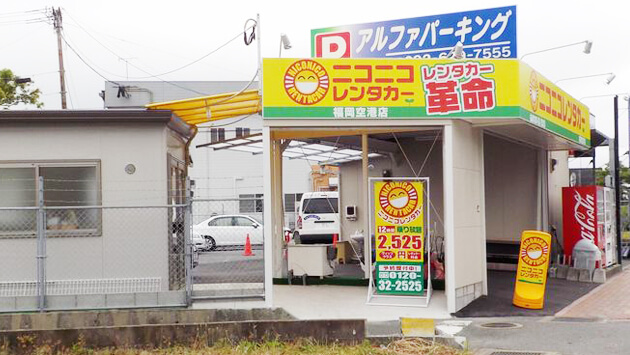 2.Rent at big stations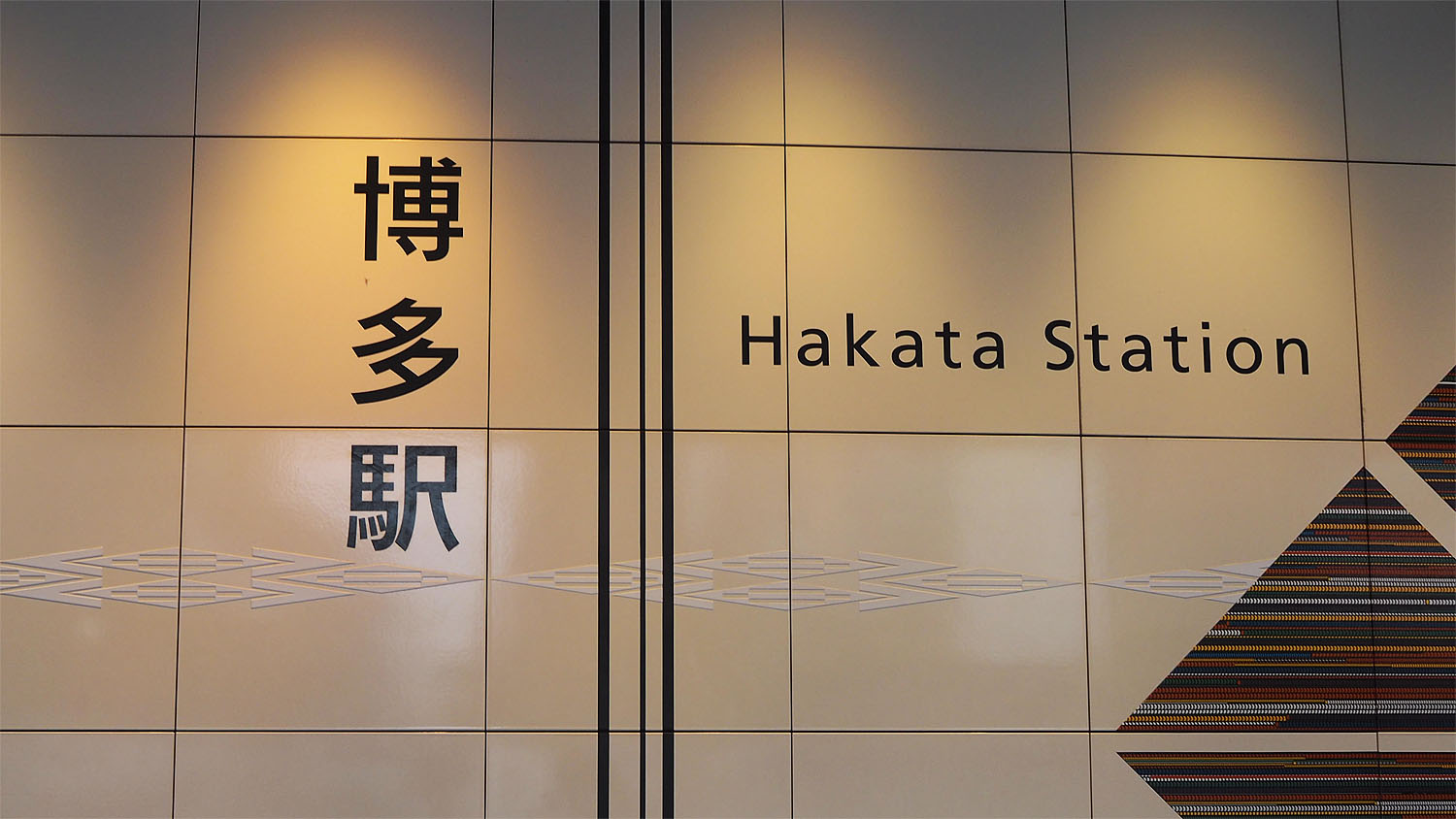 In Fukuoka/Kyushu, there are usually rental car shops around big stations, like Tenjin or Hakata. They are easy to access and after returning, you can take tram/bus to airport or elsewhere, so that some local travelers like to rent from here.
How much to rent a car in Kyushu/Fukuoka
Roughly speaking , Japan has 2 car rental systems for foreigner visitors: Standard rental car and budget rental car. Both of two provide safe cars, but they are different in price ,services, and business model.
Standard rental car brands usually provide various vehicle options, new cars (under 3 years) and locate in easy-access stations or airports. Thus, price is usually higher in this system. Standard type car rental may cost 8000-12000 yen per day.
Othe other hand, budget rental car brands usually provide less or limited vehicle options, new car or used car , and located in less convenient places. However, these cut down the cost, so that standard type car rental usually just cost 4000-5000 yen per day, in this system.
If you want to experience limited vehicles type of Japan or whole new cars, the first one would be good option. And if you want to save more, second one may be a good way.
NICONICO RENT A CAR is voted as NO.2 budget car brand in 2019, and provide car rental from 4600 yen/per day. Check this for more vehicle and price info.
Vechicle and Price of NICONICO RENTAL A CAR
How to make reservation?
For foreign visitors, there are 2 ways to make reservation in Japan.
Car rental portal sites: such as Rentalcars.com, Tocoo, Huizuche.com, KKDAY, KLOOK, RAKUTEN RENTAL CAR. These portal sites integrate information of price, inventory, vehicle types from most of car rental shops in Japan. If you want to make quick comparisons, these sites are helpful. However, as we know, these site don,t own/run any rental car business, so prices shown on them may not be the best.
Rental car brand,S own site: Most of car rental brands own their sites and consumers can make reservation on them. Of course, it,s hard to make comparisons in this way, but sometimes you can find some special prices or offers on them.
Check NICONOCO RENT A CAR official site for good price rental car, from 4600 yen / per day.
---
Driving permits required for car rental
Legal driving / car rental requires these following things:
1.Passport, 2. Domestic driver license, 3. International driver license.
For more detail information, check this post: driving permits
---
Tips for driving in Fukuoka
If you want to learn more about transportation rules, high way, ETC, and parking, check our driving guide for more information.
---
Car rental in Fukuoka airport
In Fukuoka airport, there are 2 terminal: domestic and international. No matter which one, there are service counters for rental car on 1ST floor.
Check this for more info:
https://www.fukuoka-airport.jp/english/rent.html
---
Pick-up procedures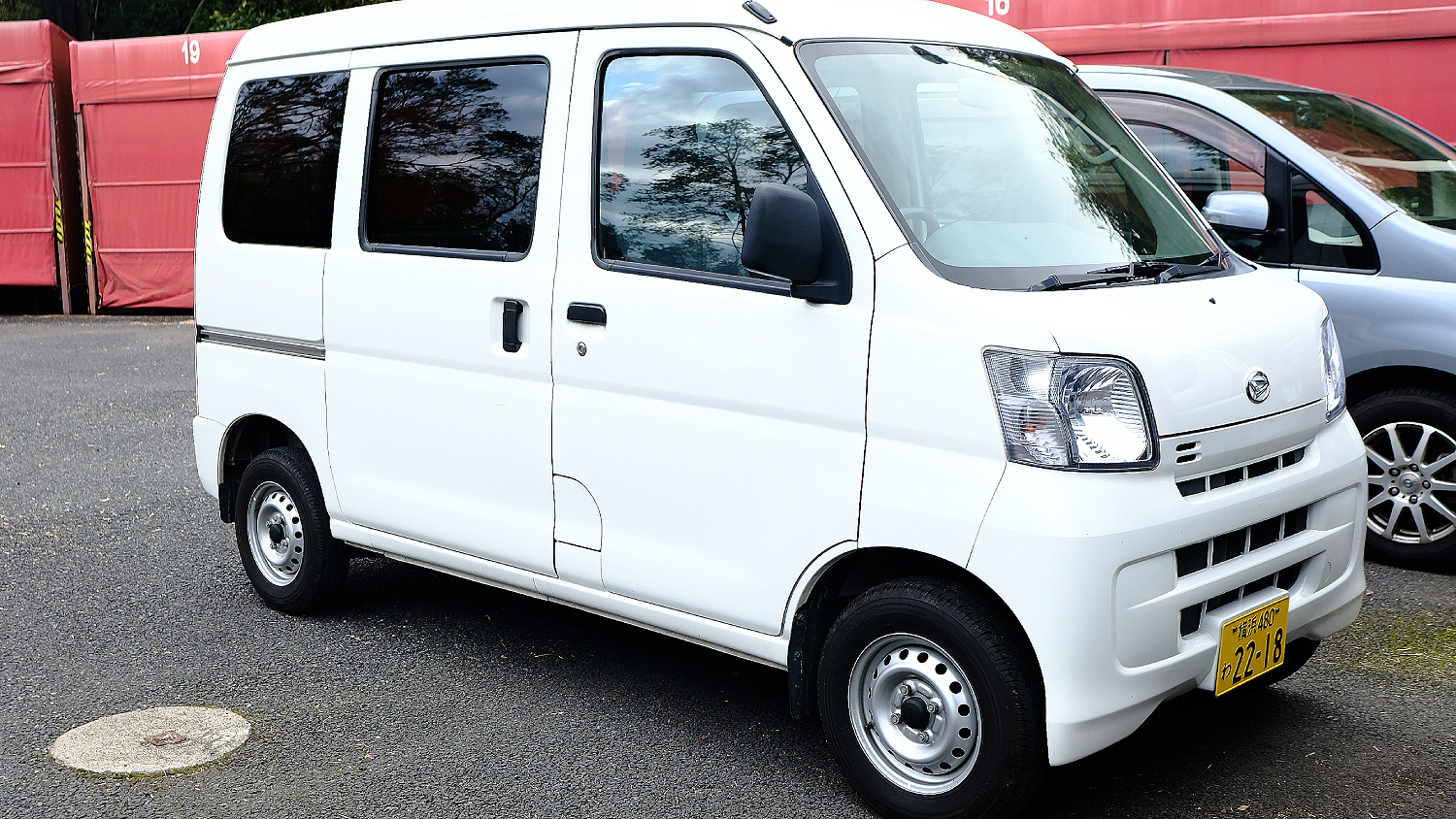 1. Make a call to shop or go to service counters
2. Show your reservation confirmation paper(usual sent to mail box after reservation done on site) to shop, and double check (rental time, vehicle and extra items)
3. Shop takes your passport, domestic license, international license and make print copies
4. Fill up forms for rental contract, declaration and travel plans
5. Check if any scratch on surface, car condition and gas.
After all of these, you will be on your way to explore Kyushu.
Car Returning procedure
1.Drive to gas station close to rental car shop and fill up gas to full tank
2. Drive back to shop and inform shop staff
3. Check if any new scratches on car, gas and equipment,
---
Attractions of Fukuoka
Kukuoka has her unique attractions:foods, natures and histories .
Fukuoka gets various kinds of delicious food, such ramen(Japanese), mentaiko(cod roe),dumplings, shushi, and more. According to a survey, Fukuoka is voted a NO.2 delicious place in Japan (and NO.1 is Hokkaido). Food is a way to enjoy Fukuoka.
Besides, Fukuoka also has hitorical shrine and beautiful natures.
What follows are some brief introductions for popular sightseeing spots
---
Fukuoka Prefecture
Tenjin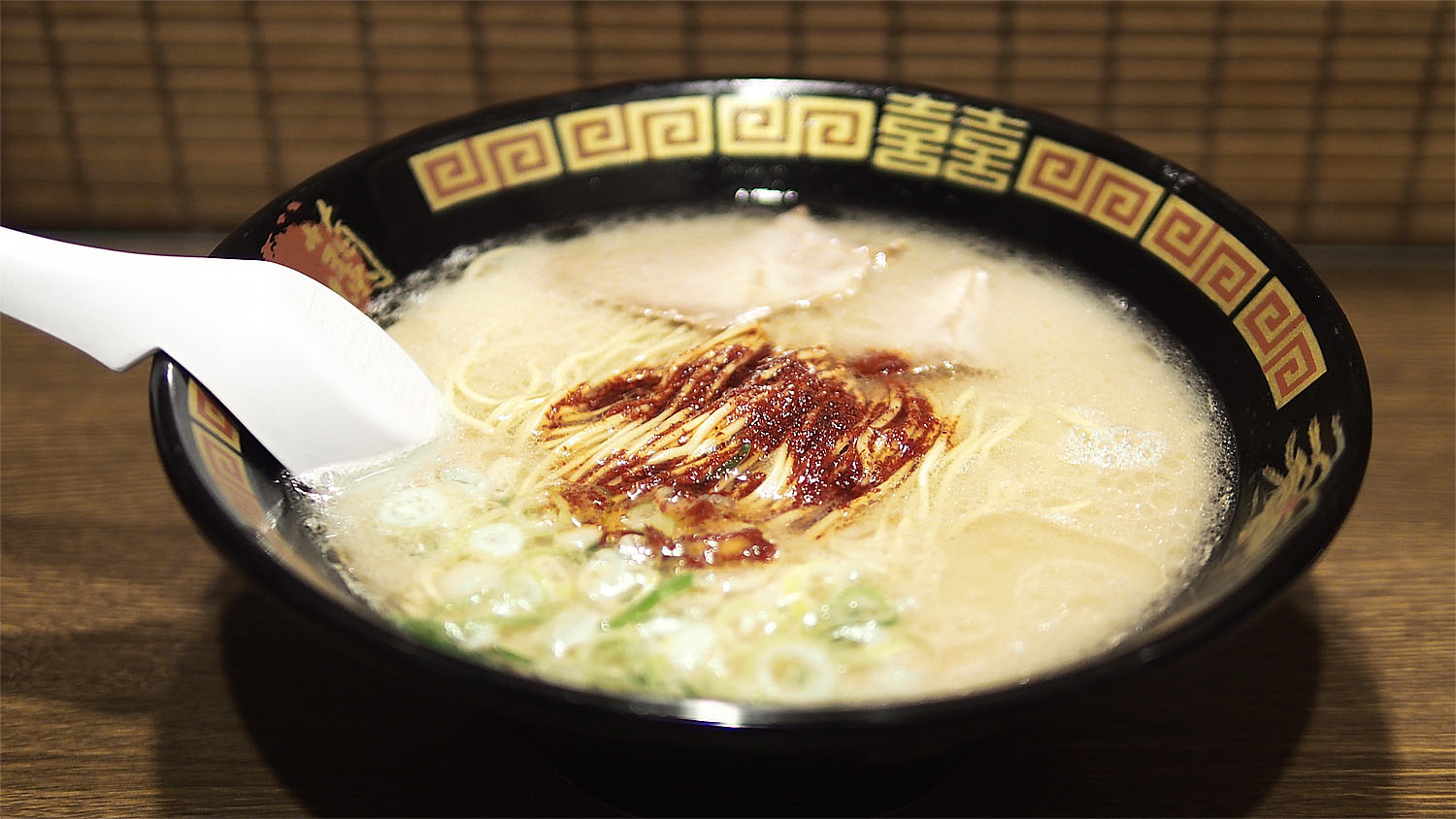 Here is one of the big business and shopping districts in Fukuoka city. You can find department stores, restaurants, book stores and everything you want here. The famous ramen restautant "Ichiran" has a flagship store here. A nice place for shopping and eating.
Yatai in fukuoka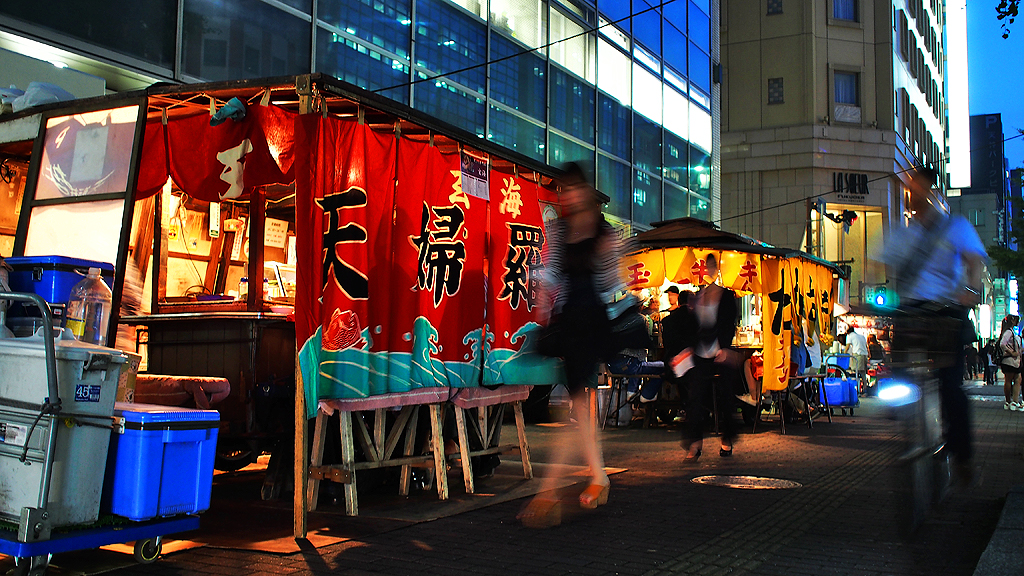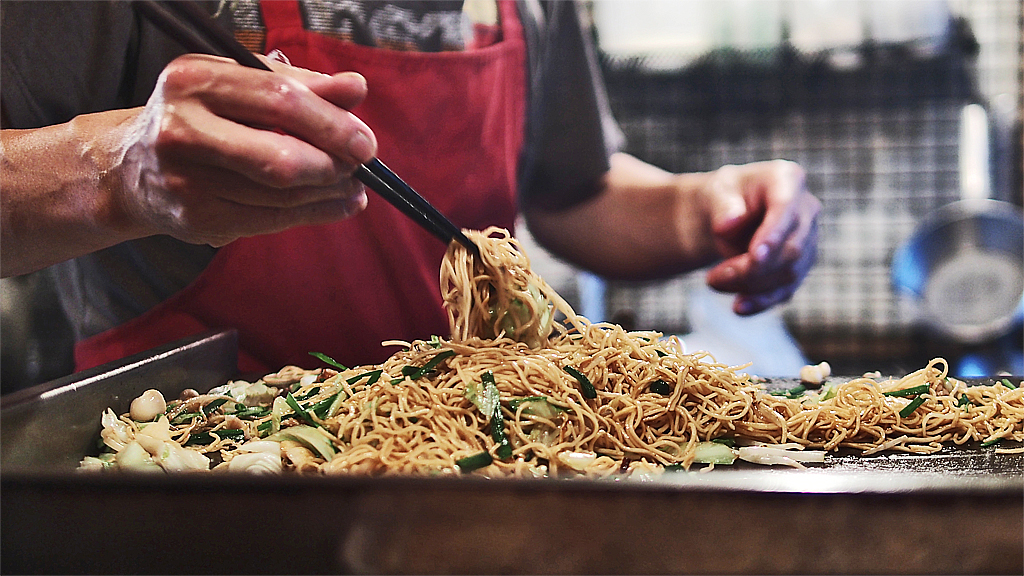 Yatai means street food stalls. Street food stalls are very rare in Japan (according their law), but Fukuoka is one of exceptions. Around Tenjin or Nakasu, you would find these stalls selling local foods , like ramen. They usually open at night, and to some of locals, these stalls are somewhere to have fun and relaxation after work. Try these yatai and experience how Fukuoka people live like.
Dazaifu Tenmangu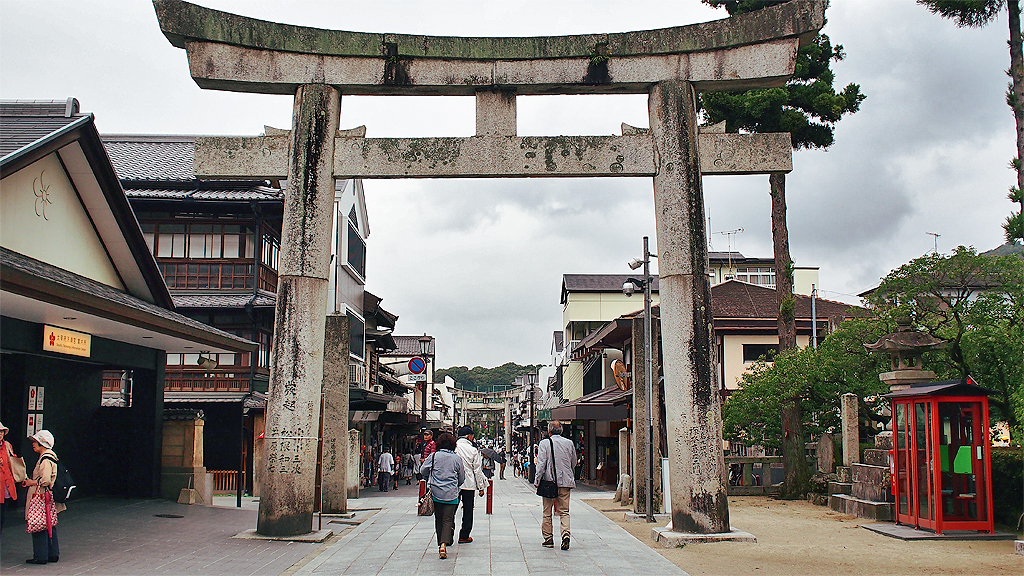 Dazaifu is said to be the most popular Japanese shrine in Kyushu area. Every year, here has 8.5 million visitors. Dazaifu worship the god of knowledge, so many students visit here to pray for good luck on studies or tests.
Yanagikawa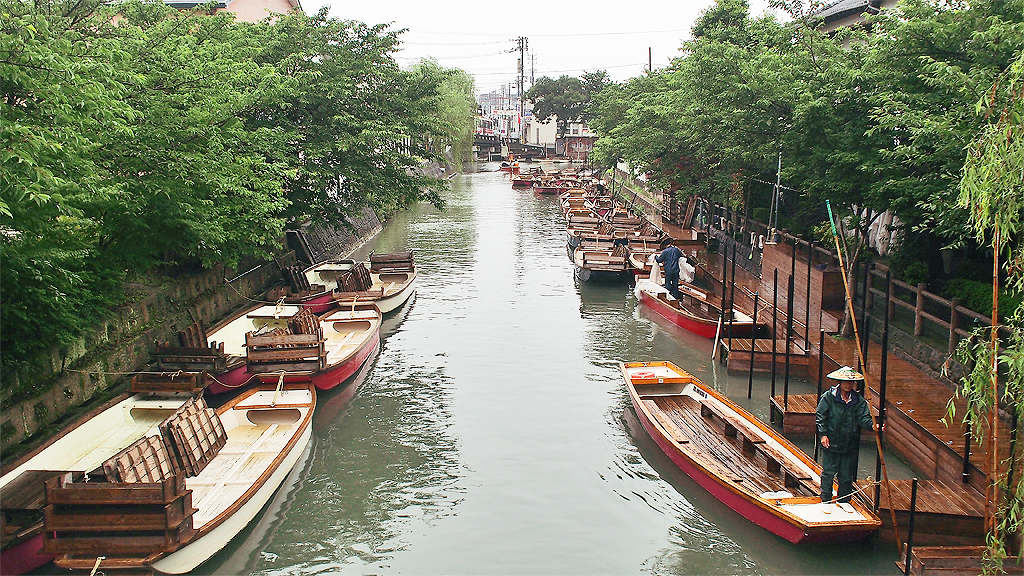 Yanagikawa is a small town in southwest Fukuoka, about 70 minutes driving from Hakata city.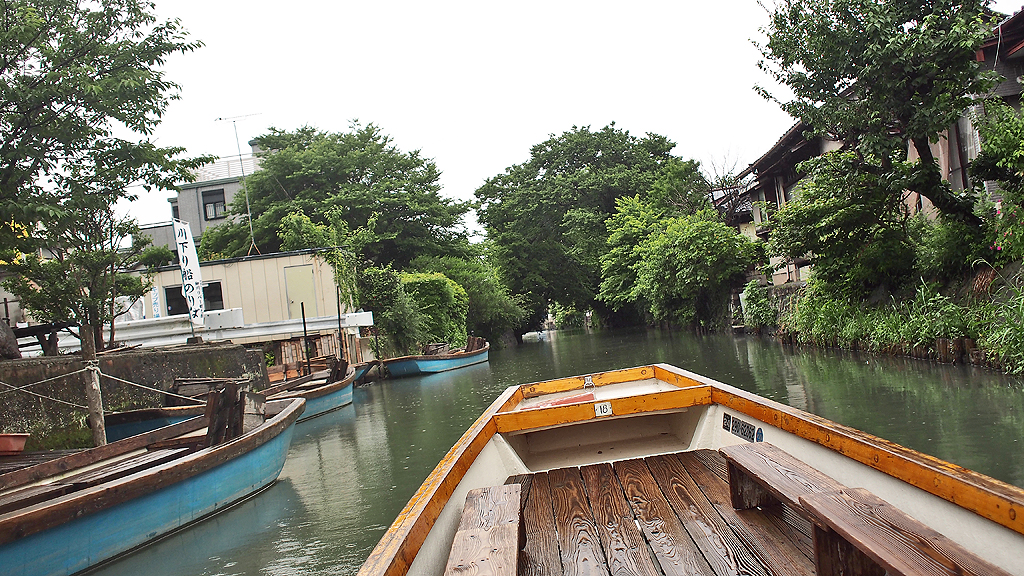 It,s surrounded by river and known as city of water. The river is ever used as moat of castle in the past, but now it became the spot for sightseeing cruising, The cruising course is about 4 km long / 1 hour. Views from cruise ship are full of green trees and water, very relaxing.
---
Spots in other perfetures
Oita Prefecture
Yufuin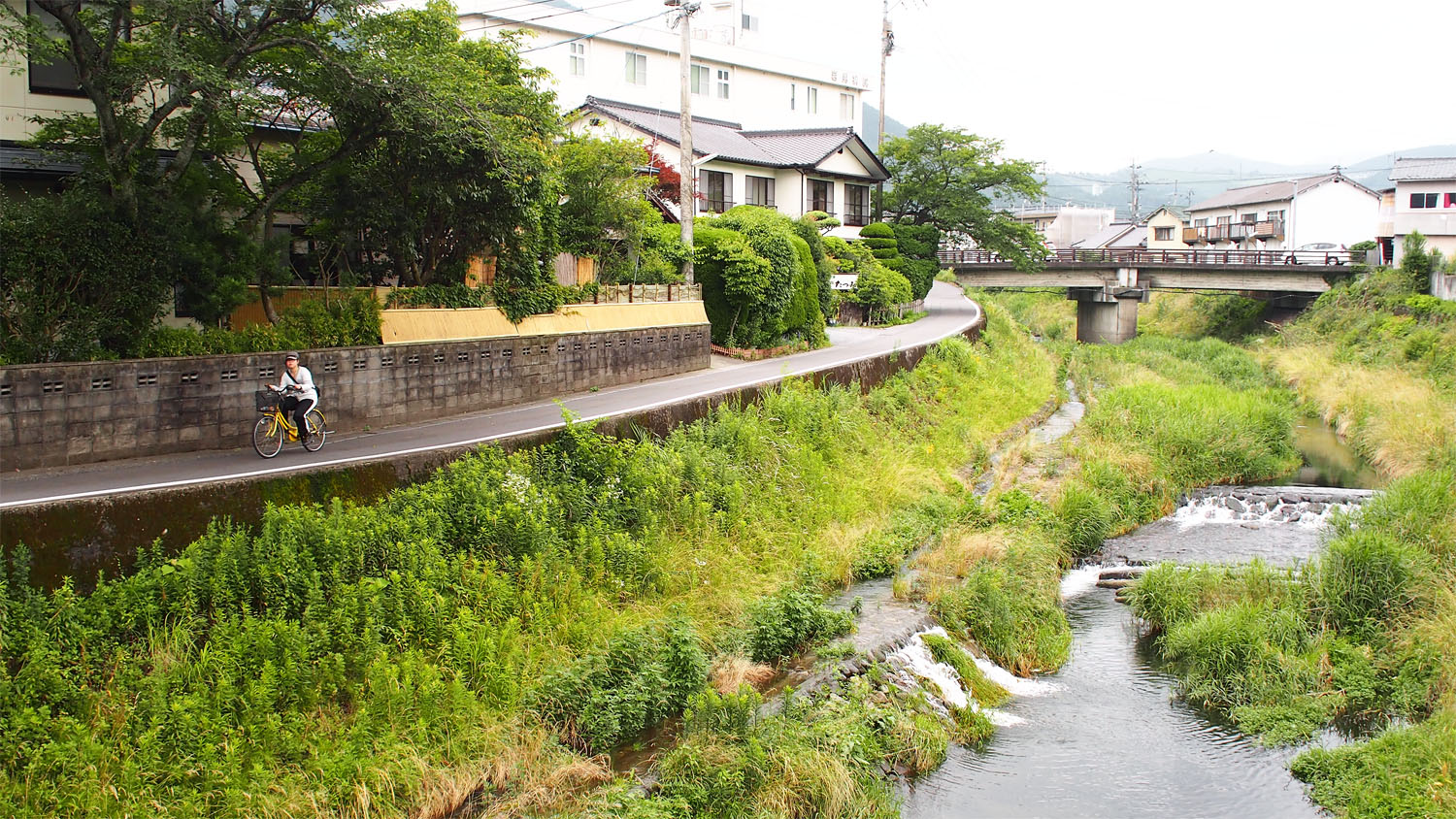 Yufuin is famous for its nature and hot springs. Riding bicycle around, seeing mountains, breathing fresh air, and having hot springs make a perfect relaxing day here. Lake Kirin is a hot spot as well. In the lake, stands a torii. A scene you can just see in Japan.
---
Kumamoto Prefecture
Mountain Aso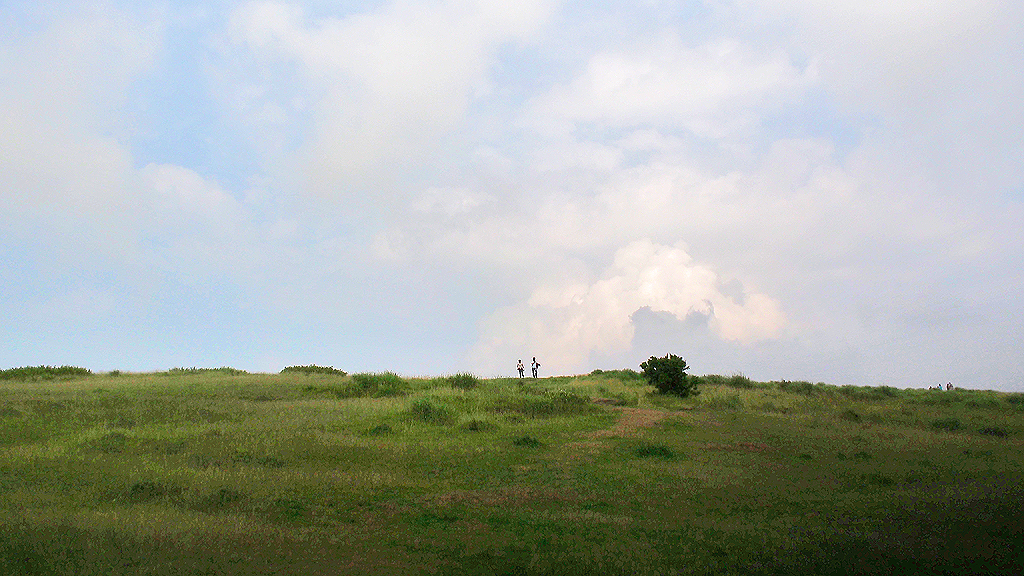 It,s about 2.5 hour drive from Hakata ciry, or 1 hour drive from Kumamoto city. Aso is a mountain with live volcano. At top of it , you can still see smoke coming up from crater. Chisasenri plateau is another popular spot of here.
---
Read more about driving in Japan
Why you should drive with NICONICO
Driving to Koyasan (Kansai Area)