NICONICO Rent a Car
Center-Minami Station | Kanagawa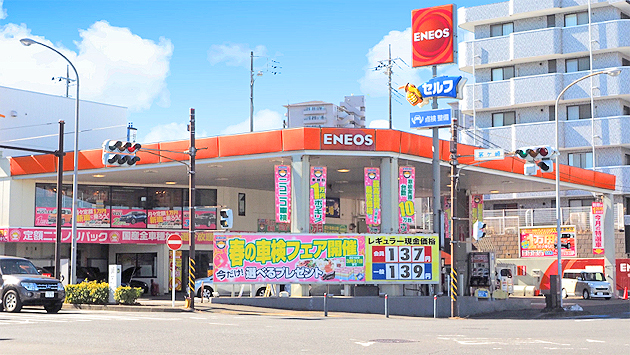 Phone:

+86-45-949-1177

Address:

224-0037神奈川県横浜市都筑区茅ケ崎南4-1-39

4-chōme-1-39 Chigasakiminami
Tsuzuki-ku, Yokohama, Kanagawa 224-0037

Hours:

Weekdays: 09:00 - 21:00
Saturdays: 08:00 - 21:00
Sundays: 08:00 - 09:00

One-Way Rental:

No One-Way Options Available.

Accepted Cards:
Car Rental at Certer-Minami Station
■   Within 10 minutes walk from Center-Minami Station
If you want to  have your self-drive trip to Tokyo(東京), Mount Fuji(富士山), or Kamakura(鎌倉) from Kanakawa, Niconico  Rentacar Center-Minami shop would be your good option.
Center-Minami shop is within 10 minutes walk from Center-Minami station which is on Yokohama municipal subway blue line, easy to reach from station.  This shop has S and F type rental cars for traveler planning to have drive trip from 1-8 people. There is also a gasoline station in it, so filling up gas  before returning car would be easy here.
■ 1-2 Hours drive to Tokyo, Kamakura or Mount Fuji
Driving from Center-Minami, it would be just within 20 mins to Yokohama.  To the famous and popular places like Tokyo, Kamakura, Hakone, or Mount Fiji,  it would be just about 1-2 hours. If you want to go father to Shizuoka (Atami, Izu and so forth) to enjoy hot spring and pretty mountain sceneries, it would be about 2-3 hours drive from here.
■ How to go to Center-Minami Station
From Yokohama station, take Yokohama Municipal subway blue line to Center Minami station (about 15 minutes ).
From Haneda airport, Keihin  bus (京浜バス) or  Tokyu bus (東急バス)  goes to Center Minami (about 60 minutes )
From Narita airport, Keisei bus(京成バス), Odakyu bus(小田急バス)  or Tokyu bus (東急バス) goes to Center Minami (about 100 minutes )
Shop Information
Yokohama Municipal Railway Blue ( From Center Minami Staton)