NICONICO Rent a Car
Kansai International Airport (KIX) | Osaka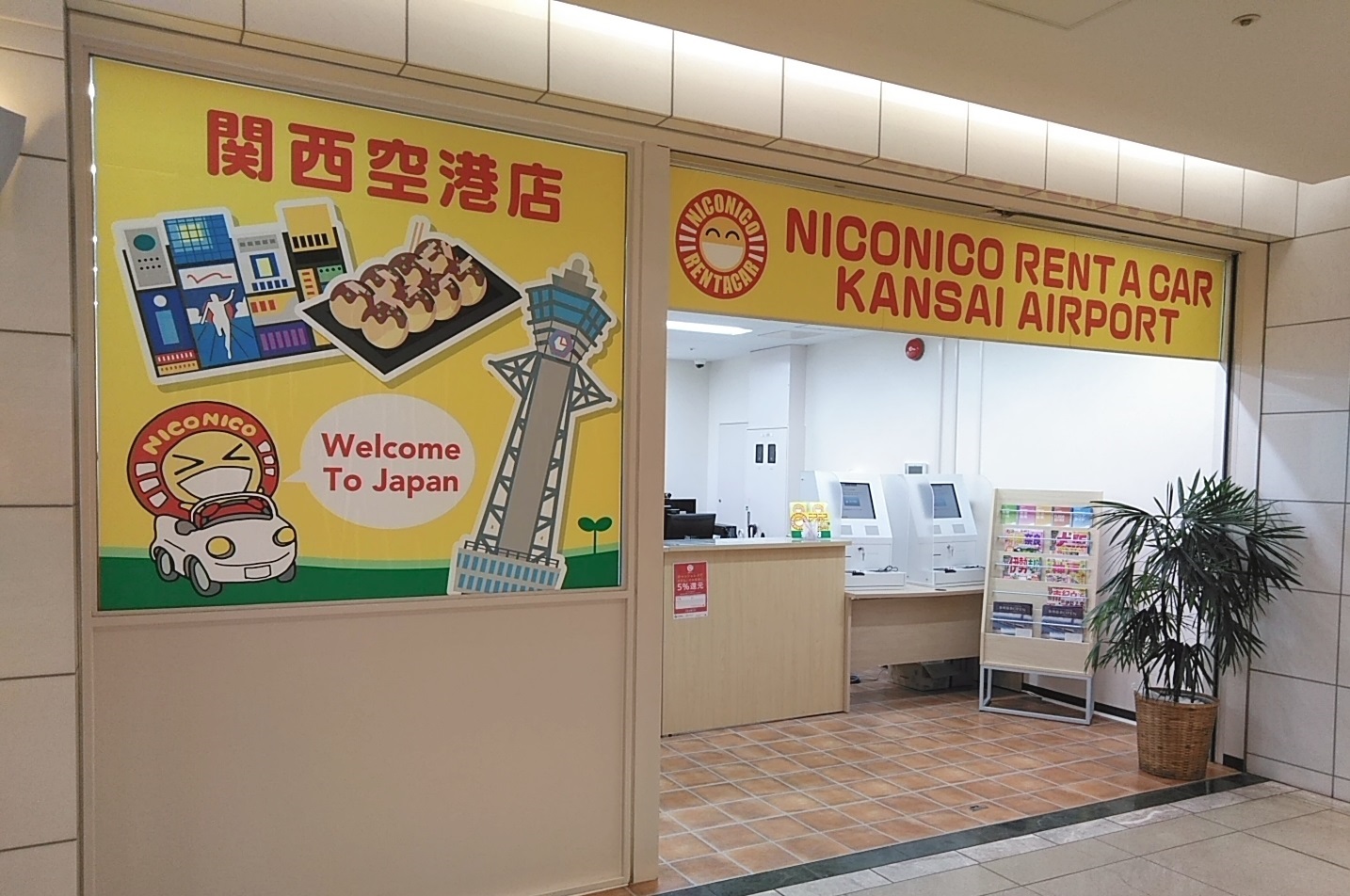 Phone:

+81-72-429-9085

Address:

1, Rinkuoraikita, Izumisano-shi, Osaka, 598-0048

Hours:

Weekdays: 08:00 - 20:00
Saturdays: 08:00 - 20:00
Sundays: 08:00 - 20:00

One-Way Rental:

Narita International Airport | Tokyo , Chiba - 40000JPY
Shin-Yokohama Station | Kanagawa - 35000JPY
Fukuoka Airport | Kyushu - 40000JPY
Nagasaki Airport | Kyushu - 55000JPY
Kagoshima Airport | Kyushu - 55000JPY


Accepted Cards:
Car Rental at Kansai International Airport | Osaka
■ Just 5 mins tram ride from Kansai Airport 
NICONICO Rent a Car provides the best car rental prices around Kansai Airport!
NICONICO Rent a Car's Kansai airport shop is just 5 minutes train ride from Kansai international airport. Take you and your loved ones on an exciting trip through Kyoto, Osaka, Nara, and more at your own pace with a rental car!Although the Kansai area has some large metropolitan areas, it is very easy to drive and navigate in Kansai in comparison to the Tokyo area, as it is less crowded.
All car rentals are equipped with a multilingual GPS as a standard (EN/CN/KR/JP).
■ Recommended for customers who depart from Kansai Airport! !
1. Only 5-minute distance to our store, right in front of the gate in Rinku Town Station!
2. Use our automatic reception machines and depart within 3 minutes!
3. No need to line up with the crowd and other rental car users at Kansai Airport!
4. Save money as you do not need to go through the toll road from Kansai Airport (Kansai International Airport Bridge)!
5. Very close to Rinku Premium Outlets!
■ Enjoy Osaka ,Kyoto and Nara more by driving  
If you plan to visit to have trip in Osaka, Kyoto or Nara, driving from NICONICO Kansai Airport shop to these places would not be long. Just Within 1-2 hours.
Moreover, you can get rid of crowded tram/subway , and your schedule will not more free.
Shop Information
Terminal 1
Terminal 2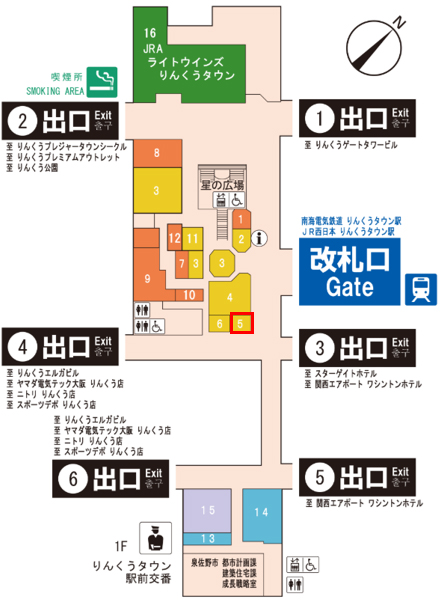 1. If you arrive at terminal 1 of International Kansai Airport, after passport check and taking luggage, you will reach North or South arrival gate on 1st floor. 2. Around gates, there are escalators/elevators. Take them to 2ed floor, pass through the gates (of 2ed floor) and you will reach Kansai Aiport Station building. 3. Take JR or Nankai Railway from airport to next station (Rinku Town), and you will see NICONICO Rentacar Kansai Airport shop in front of Rinku Town station gate .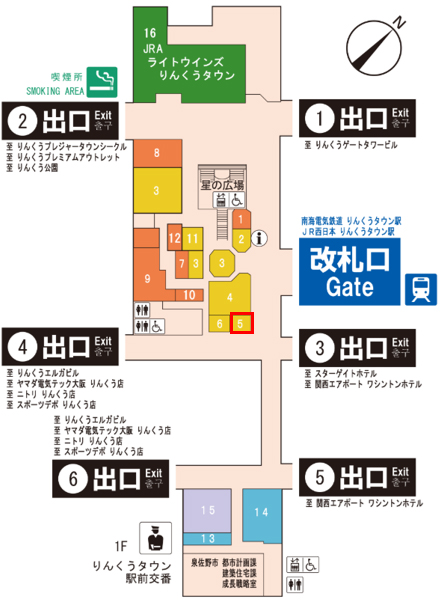 1. If you arrive at terminal 2 of Kansai Airport, after the passport check and getting luggage, take the free shuttle bus to terminal 1. 2. Shuttle bus will stop at Aeroplaza. Get out of bus here, go up to 2nd floor of Aeroplaza. 3. Pass through the gate of Aeroplaza, you will reach Kansai Aiport Station building. 4. Take JR or Nankai Railway from airport to next station (Rinku Town), and you will see NICONICO Rentacar Kansai Airport shop in front of Rinku Town station gate