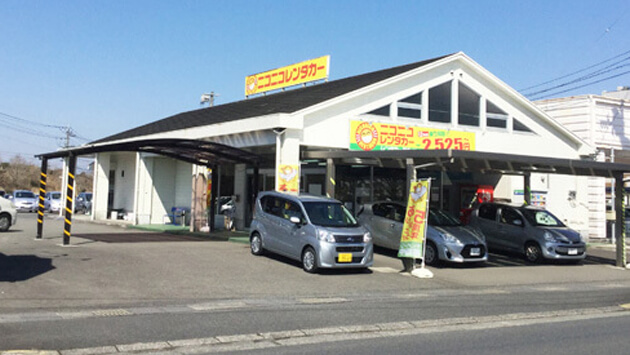 Phone:

+81-995-73-4725

Address:

613-1, Mizobecho, Fumoto, Kirishima-Shi, Kagoshima

Hours:

Weekdays: 07:00 - 21:00
Saturdays: 07:00 - 21:00
Sundays: 07:00 - 21:00

One-Way Rental:

Fukuoka Airport - 14580JPY
Nagasaki Airport - 16200JPY


Accepted Cards:
The best prices for car rental in Kagoshima!
Kagoshima is located on the southern-most tip of Kyushu and is one of the big three cities of Kyushu. It is a popular destination for travelers touring the island by car looking to relax.
A popular activity in Kagoshima is visiting the Ibusuki sand baths. As the name implies, you bathe in sand instead of water. Deep underground there are hot springs that release great amounts of steam. This steam rises up through the sand to the surface. At the Ibusuki sand baths, the staff will dig a hole for you to lay in and cover you up with more sand. The sand baths are said to provide many health benefits and are very popular amongst women.