Tokyo International Airport (Haneda)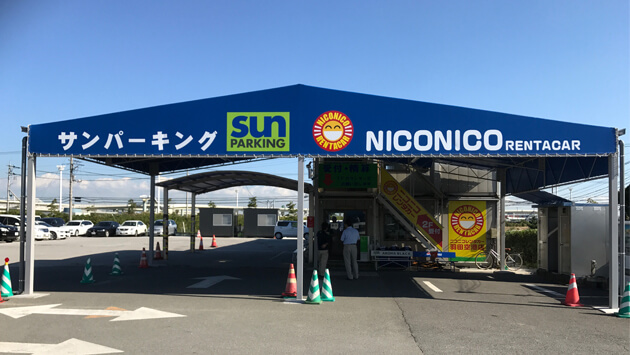 Phone:

+81-44-589-8873

Address:

11-4, Ukishiimacho, Kawasakiku, Kawasaki-Shi, Kanagawa

Hours:

Weekdays: 08:00 - 20:00
Saturdays: 08:00 - 20:00
Sundays: 08:00 - 20:00

One-Way Rental:

Narita International Airport - 8000JPY
Shin-Yokohama Station - 8000JPY


Accepted Cards:
Looking for a rental car in Tokyo? NICONICO Rent a Car – Haneda Airport Shop provides cars at low rates and is located only minutes away from the airport.
Tokyo is the main gateway to Japan handling the vast majority of incoming travelers. Chances are, your cheapest flight options will be to land at Haneda Airport. Let us help you escape the hustle and bustle of the busy city. Explore Japan at your own pace with a rental car, and explore the surrounding areas of Tokyo in a rental car!
The Haneda Airport shop provides free shuttle services to and from the airport terminals. Vehicles of all sizes ranging from compact – to 8 passenger minivans are also available to accommodate your every need. Haneda Airport also offers several convenient add-ons to your rental, including pocket Wifi, ETC Cards, and Child Seats.