NICONICO Rent a Car
Nagasaki Airport | Kyushu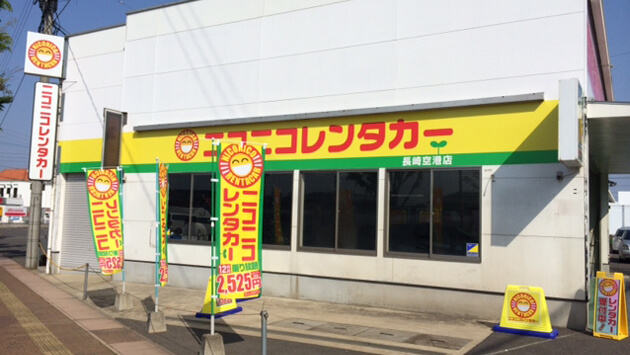 Phone:

+81-957-47-6261

Address:

長崎県大村市古賀島町383-3 383-3, Kogashimamachi, Omura-Shi, Nagasaki、856-0817

Hours:

Weekdays: 09:00 - 21:00
Saturdays: 09:00 - 21:00
Sundays: 09:00 - 21:00

One-Way Rental:

Fukuoka Airport | Kyushu - 11440JPY
Kagoshima Airport | Kyushu - 22000JPY


Accepted Cards:
Car Rental at Nagasaki Airport
The best prices for car rental in Nagasaki!
Nagasaki is one of the big three cities of Kyushu, and has become a popular destination for travelers touring the island by car.
Heavily influenced by ancient Dutch traders, you will see sites uncommon to the rest of Japan. Some famous locations include Dejima island and Glover Gardens. While you are there do not forget to try some of their famous Castella cakes!