Tips of Driving in Kagoshima for Beginner
---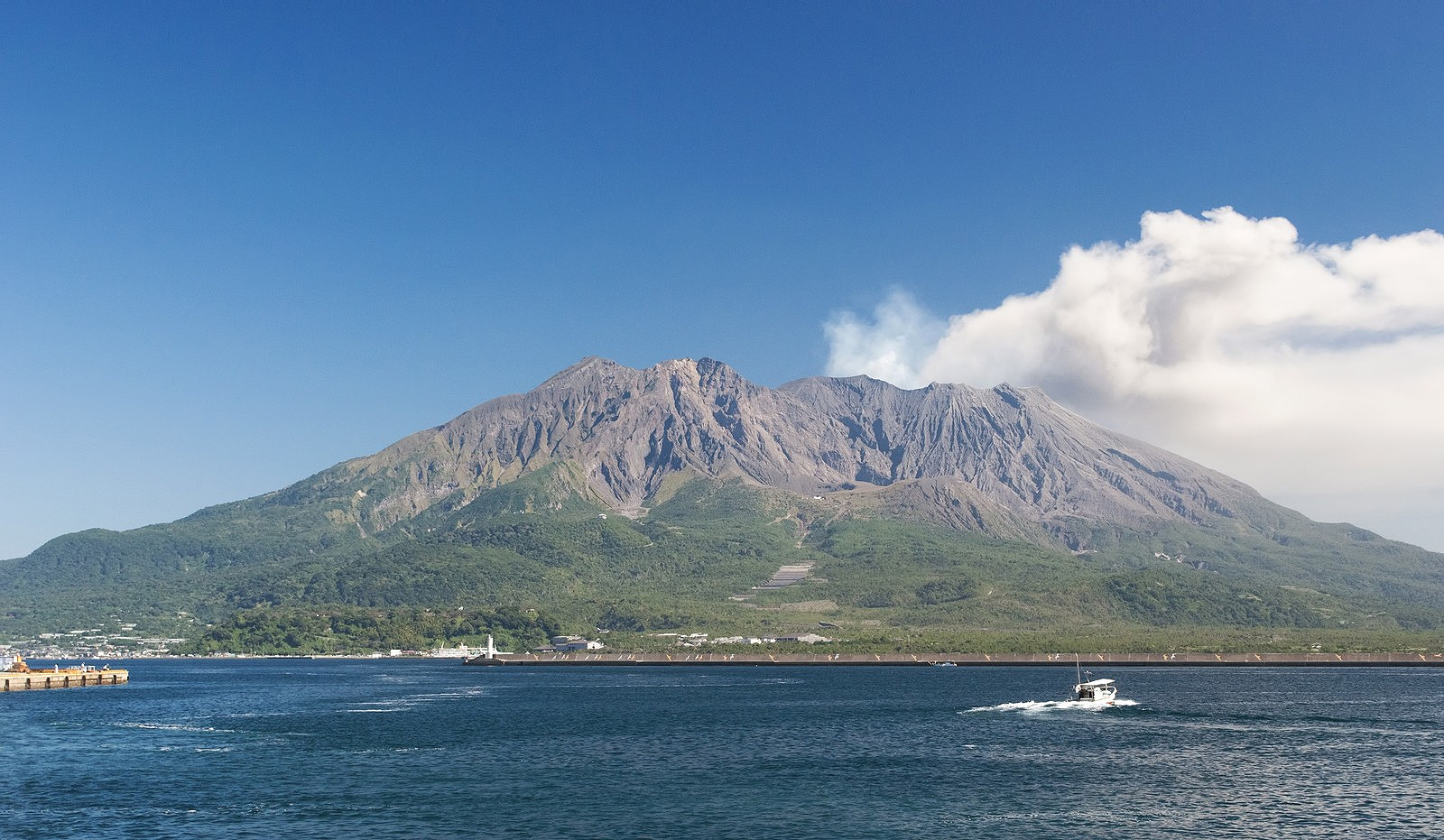 ---
Index of Post
1.About Kakoshima
2.Attractions of Kagoshima
3.Kagoshima AIRPORT
4.Driving time from Kagoshima City to major tourist areas
5.Why driving in Kagoshima
6.NICONICO Rent a car Kagoshima shop
7.Sightseeing Spots of Kagoshima
---
About Kakoshima
Kagoshima Prefecture is written as 鹿児岛 (かごしまけん), in Japanese.
Geographically, it is located in the southwest of Japan, on the south of Kyushu Island, and the prefectural government is located in Kagoshima City. It covers an area of ​​9,187 square kilometers and has a population of 1.61 million.
In terms of administrative divisions, there are 19 cities and 20 towns. The areas with more  tourist attractions include: Kagoshima City, Ibusuki City, Kirishima City, Sakurajima, and outlying islands such as Tanegashima and Yakushima. 
In terms of economic activities, it is famous for agricultural and livestock husbandry.
The main agricultural products are Satsuma yam, peas, Kagoshima tea and so forth. Kagoshima pig and Kuroge Wagyu  beef ( Japanese beef )  here are also famous for deliciousness.

In terms of flight time, the flight from Tokyo to Kagoshima is about 1 hours and 40 minutes; if you fly from Osaka, it is about 1 hours and 10 minutes.
---
Sightseeing Attractions of Kagoshima
On the whole, Kagoshima is an area with fairly balanced and abundant tourism resources, ranging from Japanese shrines, garden, old samurai residences, castles, to natural landscapes such as hot springs, volcano, and islands. Besides, here are also  various kinds of local cuisines that are hard to see in other areas of Japan.
Historic Site/Religious Building
Visiting Japanese historical buildings, such as: shrines, temples, castles, and gardens are a must-do to many foreign tourists, and the local "Kirishima Shrine", "Senganen Garden", "Kagoshima Castle", or "Old samurai residences" are all popular cultural / historical spots.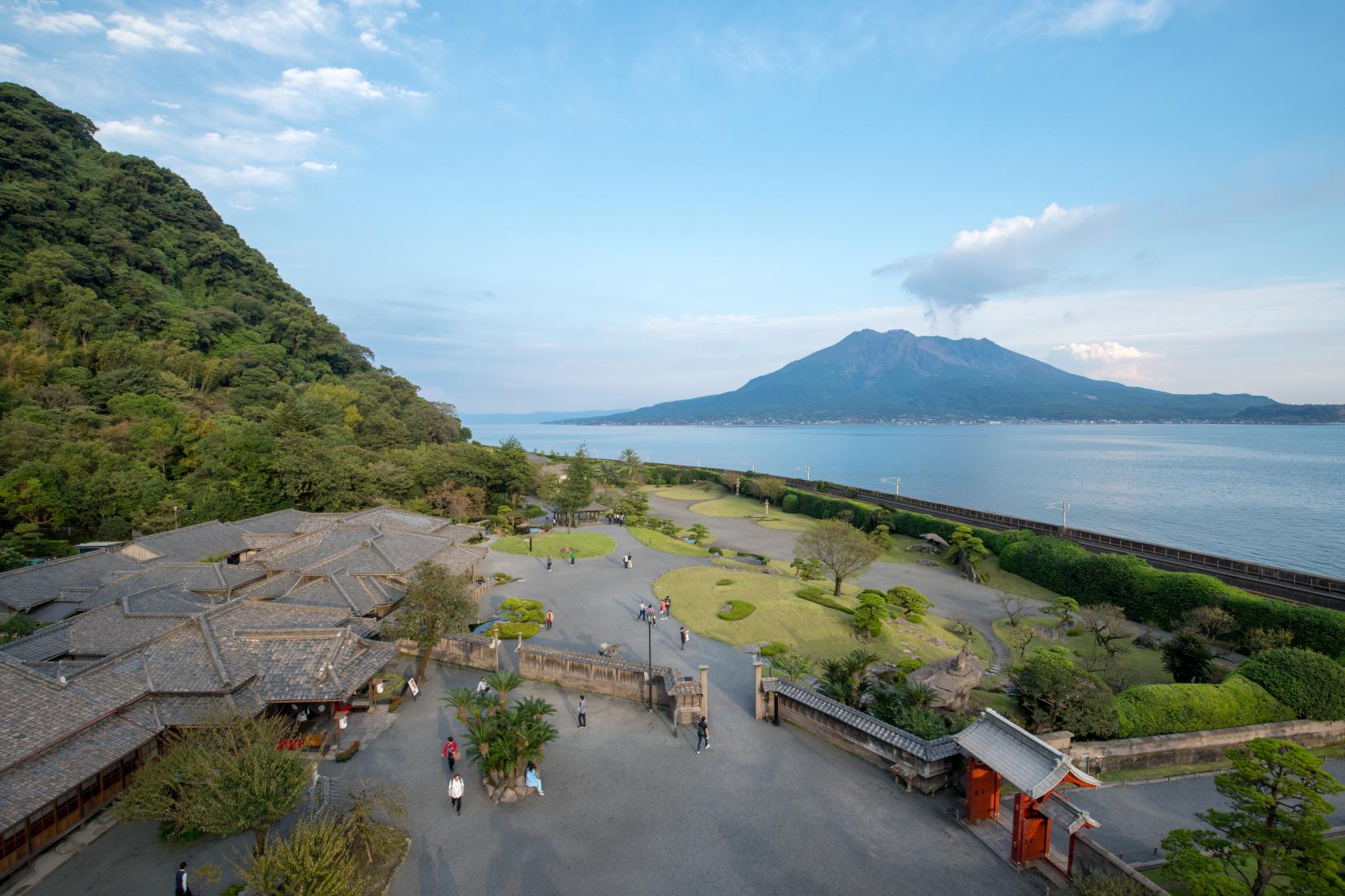 In addition, on some coasts, you can also see the special scenery of the shrine and the sea, such as the "Arahira Tenjin", which is also a hot spot in recent years.
Hot Spring
Hot spring (or Onsen / 温泉, in Japanese) is one of Japan's special life cultures. If you don't take a bath in a hot spring during a trip in Japan, it would feel just not perfect.
In Kagoshima, "Kirishima Onsen" and "Ibusuki Onsen" are popular hot springs. 
In Ibusuki, there is also a special "sand bath", in which  people are buried in sand, and natural steam will rise from the ground to form an alternative sand hot spring effect. It is a classic choice in Kagoshima itinerary. Volcano : Sakurajima
Sakurajima is located in the east of Kagoshima City. It has a special active volcano. It still erupts from time to time (but of course, it usually does not affect sightseeing). The "Yunohira Observatory " on the island allows you to observe Sakurajima up close. The volcano is also an officially recommended visit spot.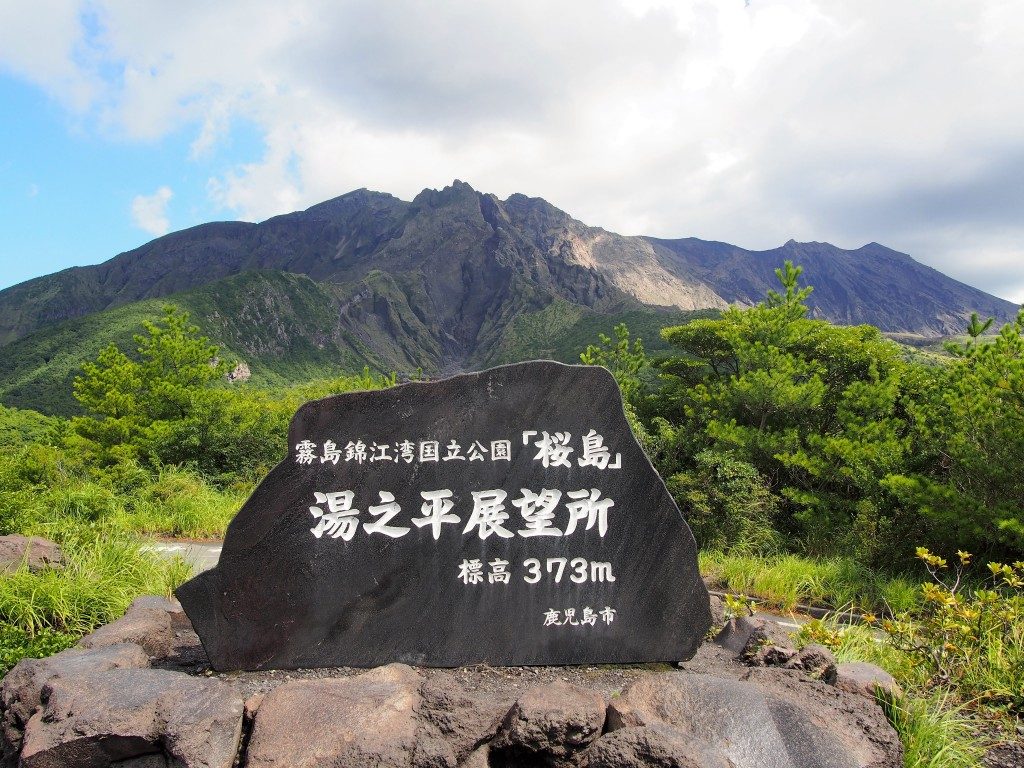 In addition, "Kurokami Buried Shrine Gate" is a rare  scenery where you can see a tori  buried underground. This is because of the volcanic eruption about a hundred years ago.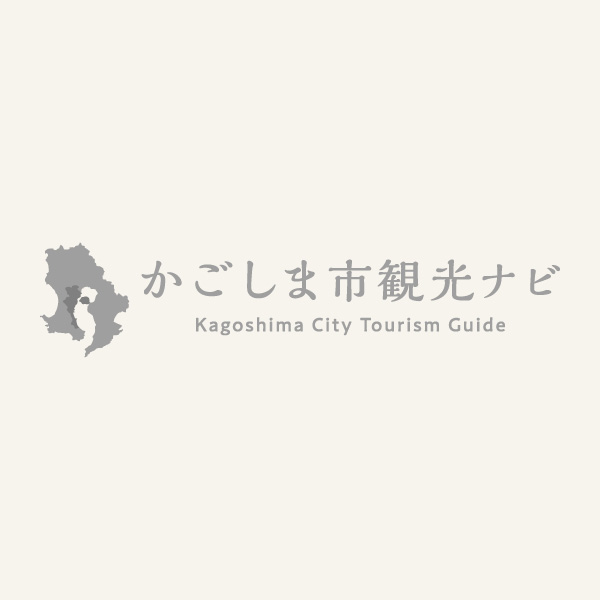 Sea landscape and water sports
Kagoshima is surrounded by the sea on three sides, that provides good environment for water-related activities / amusement. At "Iso Beach", you can see beautiful sea and Sakurajima. In "Kagoshima Aquarium", you can enjoy seeing over 30,000 fishes. Water activities, like snorkeling, water skiing, fishing, SUP are plentiful as well.
Outlying Islands Adventure
Although Kagoshima is connected to the main island of Kyushu, there are also offshore islands such as Tanegashima, Yakushima, and Zengjima, where you can explore and enjoy the uninhabited mountain and forest nature.
Yakushima is listed as a "World Natural Heritage" by UNESCO. 75% of the island's area is mountainous and 90% is forest. The "Shirataka Gorge" here is also considered to be the reference point of the virgin forest in the Ghibli cartoon movie "Magic Princess". It is composed of streams and moss and has a green and dreamy beauty.
Gourmet
When it comes to Kagoshima cuisine, the "Kagoshima pork" will be mentioned first. Therefore, pork hot pot, pork chop rice, pork chop curry rice, barbecue pork, etc, visitors can find many different pork foods here.
For those who love beef,  Kojima's Kuroge Wagyu is also a must-eat.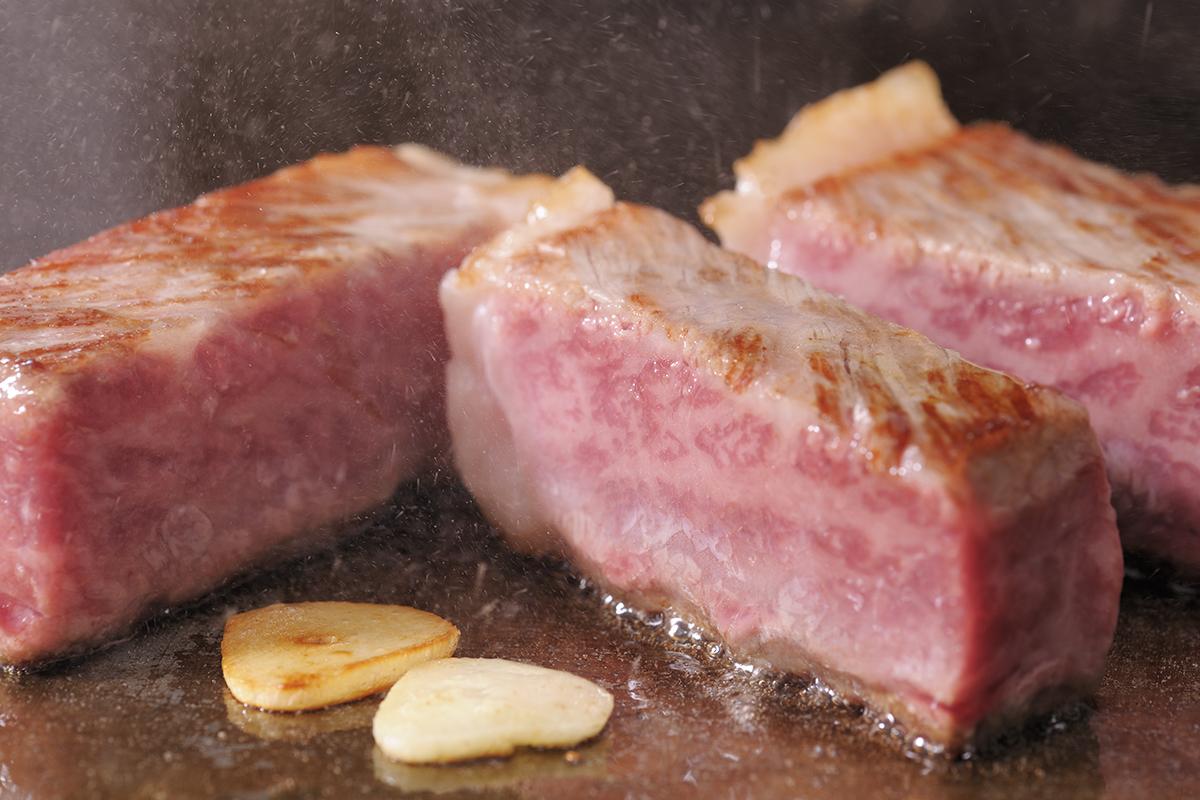 In the specialty dishes, there are "Satsuma cuisine", "Brown black pork bones", "Kagoshima ramen", "Sake sushi", "White bear ice cream", etc. Try them all if budget.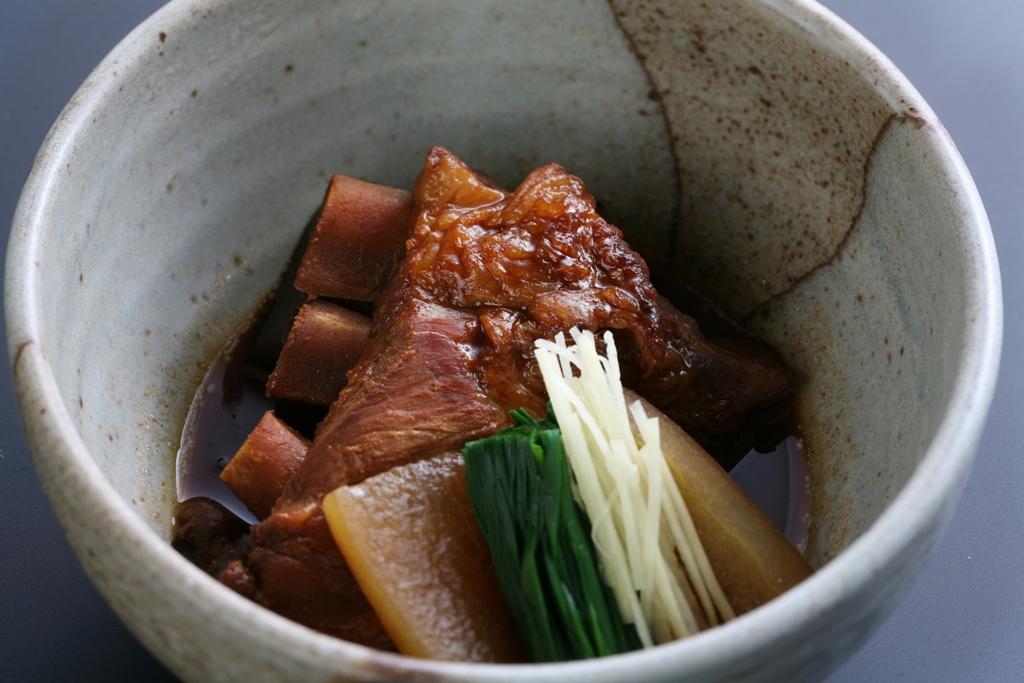 ---
Kagoshima Airport
The nearest airport to Kagoshima is "Kagoshima Airport", located in the northeast of Kagoshima Prefecture. According to WIKI, each year about 5 million Japanese domestic passengers use this airport, and also about 130,000 international passengers, one of the busiest airports in Japan.
There are 2 terminals in Kagoshima Airport. One is the domestic terminal and the other is the international terminal. In terms of transportation links, there are bus lines at the airport that can lead to various parts of Kagoshima.
---
Driving time from Kagoshima City to major tourist areas
To Kirishima City: about 1 hour and 10 minutes
To Sakurajima: about 1 hour (requires a ferry)
To Ibusuki: About 1 hour 20 minutes
To Minami Kyushu City: about 50 minutes
To Kagoshima Prefecture: about 1 hour 50 minutes
---
Why self-driving in Kagoshima
Complete Kagoshima Tour The scenic spots in Kagoshima are wide and scattered. If you only rely on the tram and bus system, it is difficult to complete the scenic spots in a limited time. Renting a car for self-driving is usually the recommended solution.
---
NICONICO's car rental base in Kagoshima
NICONICO Rent a Car has a shop near Kagoshima Airport, and provides shops, as well as car renta
After you complete the airport departure procedures, go to the designated pick-up location, contact us, and we will send a car to pick you up at the store. And go through the car rental procedures.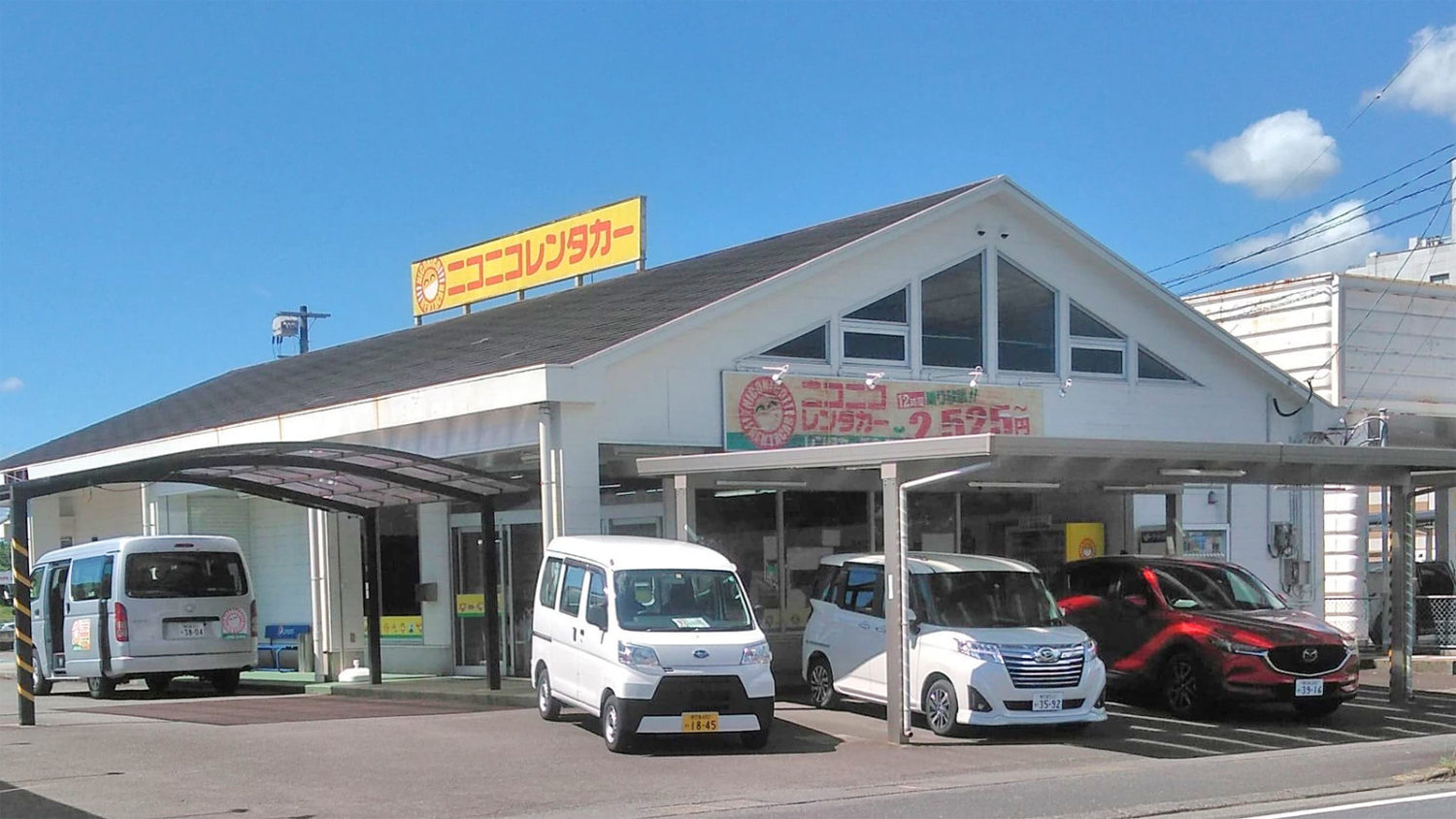 Kagoshima shop address 
613-1, Mizobecho, Fumoto, Kirishima-Shi, Kagoshima, 899-6404
Opening hours of the Kagoshima shop
Weekdays: 07:00-21:00
Saturday: 07:00-21:00
Sunday: 07:00-21:00
shop information link
https://niconicorentacar.jp/locations/kagoshima-airport/
---


Sightseeing Spots list of Kagoshima
Kagoshima City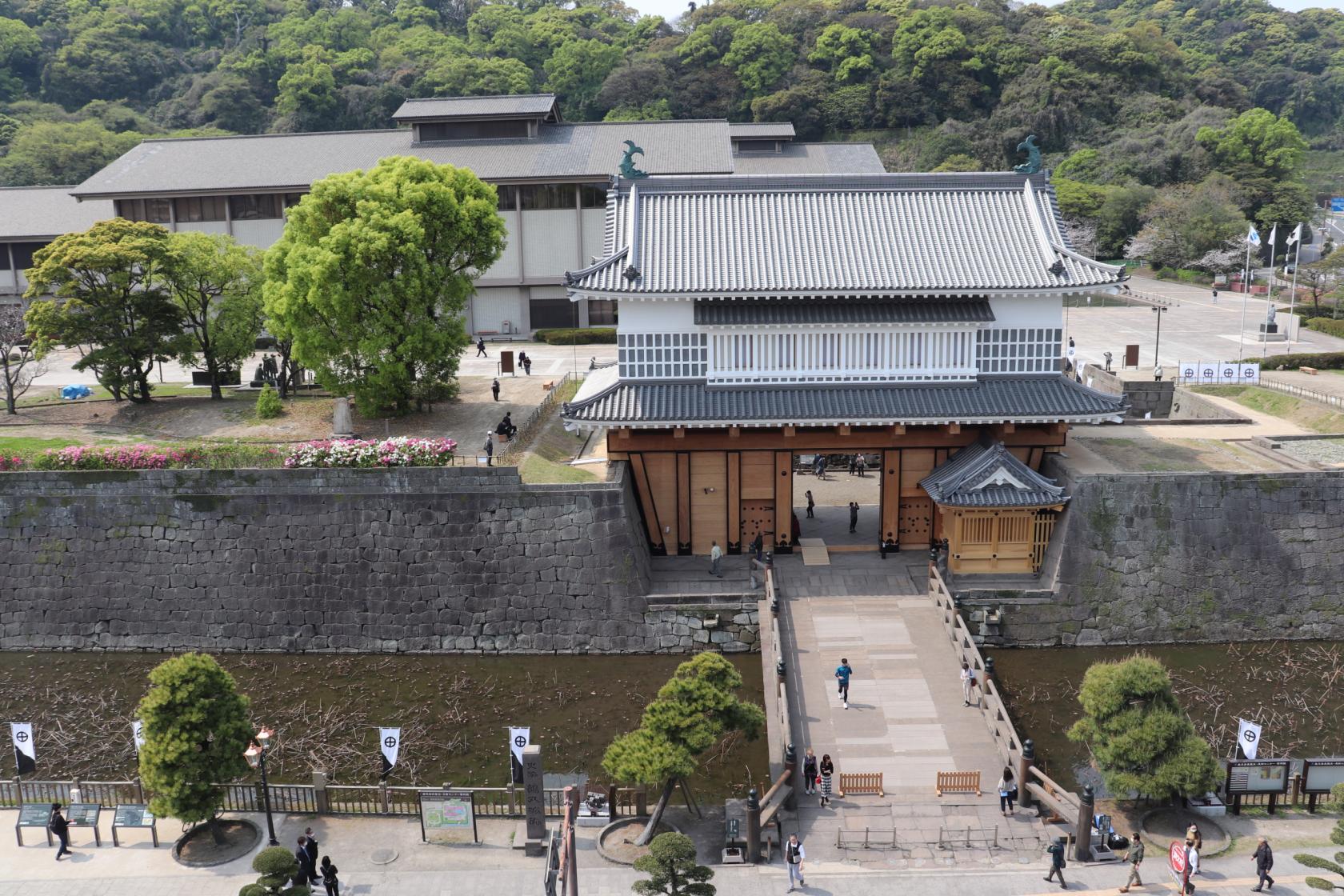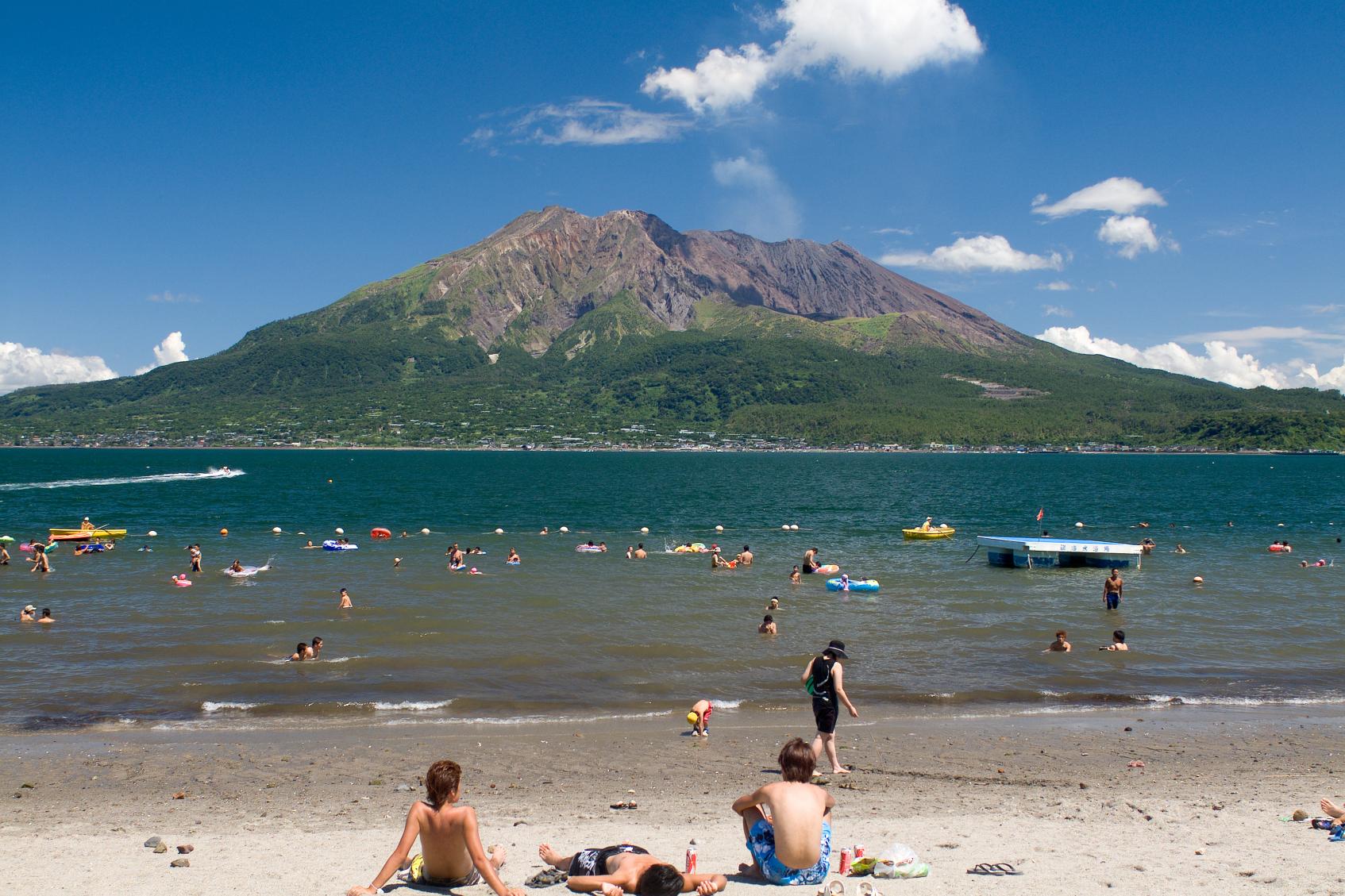 Shiroyama Observatory
Bronze statue of Saigo Takamori
Kagoshima Castel
Kagoshima City Aquarium
Iso Beach
Formerly Kagoshima spinning plant engineer Museum
Senganen Garden
Kagomma Furusato YATAIMURA (Kagoshima Local Night Market)
---
Sakurajima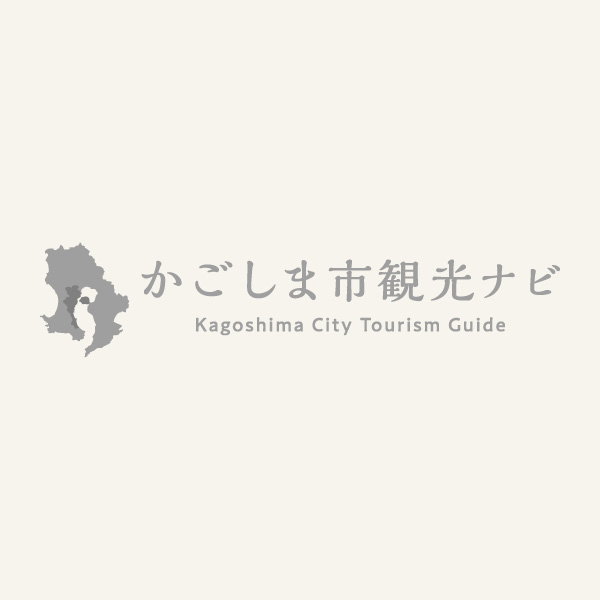 Yunohira Observatory
Akamizu Observatory Square
Kurokami Buried Shrine Gate
Arimura Lava Observatory
---
Kanoya City
Jintoku Inari Shrine
Arahira Tenjin
---
Chiran Samurai Residence Complex
Chiran Heiwa Park
Bandokorobana Park
Kamafuta Shrine
---
Kagoshima
Suwa Shrine
Ogawa waterfall
Cape Sata Observatory Park
---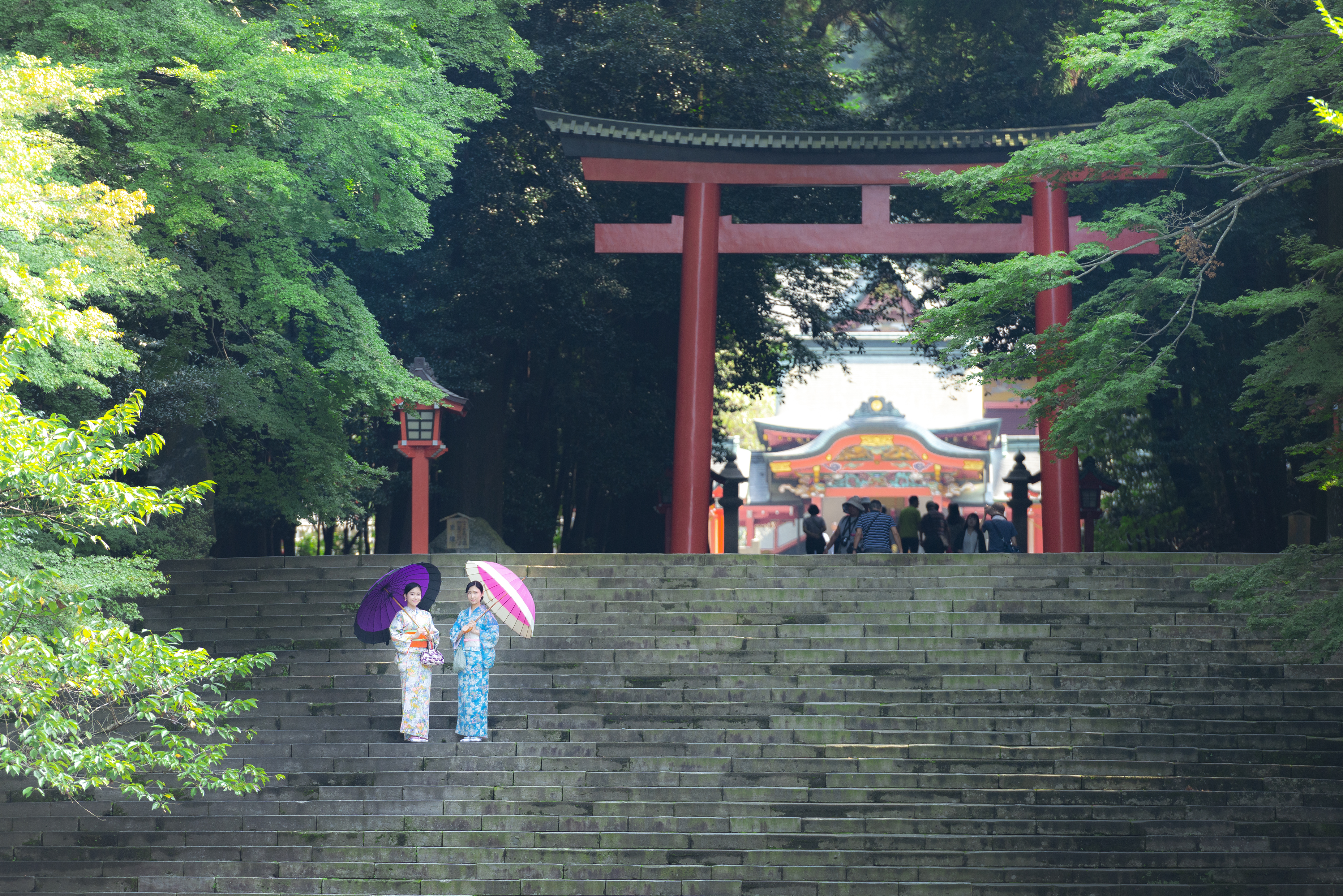 Kirishima Jingu Shrine
Maruo waterfall
Kirishima Onsen
---
---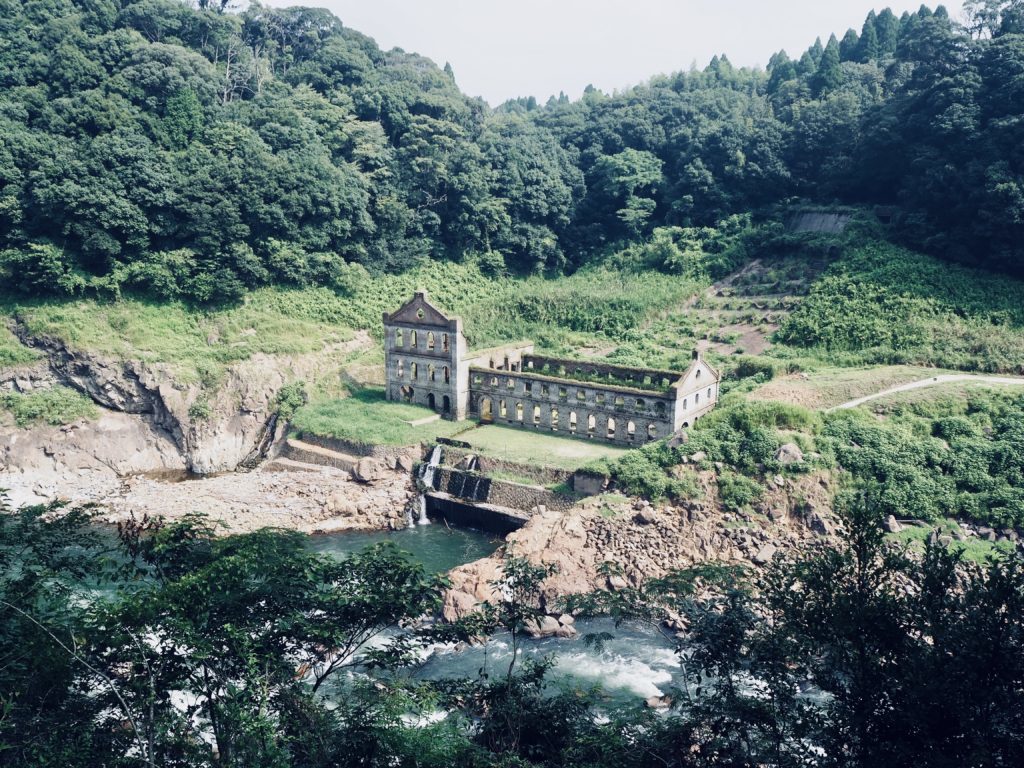 ---
Outlying Islands
---
Official Websites for Kagoshima Sightseeing
Kagoshima: the official tourism website
---