Scenic Driving in Osaka (and Kyoto,Nara,Wakayama)
---
Index:
1.Basic knowledge about Osaka
2.Arport close to Osaka
3.Attractions of Osaka
4.Assessment ofself-drive in Osaka
5.How to rent car in Osaka
6.Driving time from Osaka to spots
7.Sightseeing spot in Osaka
---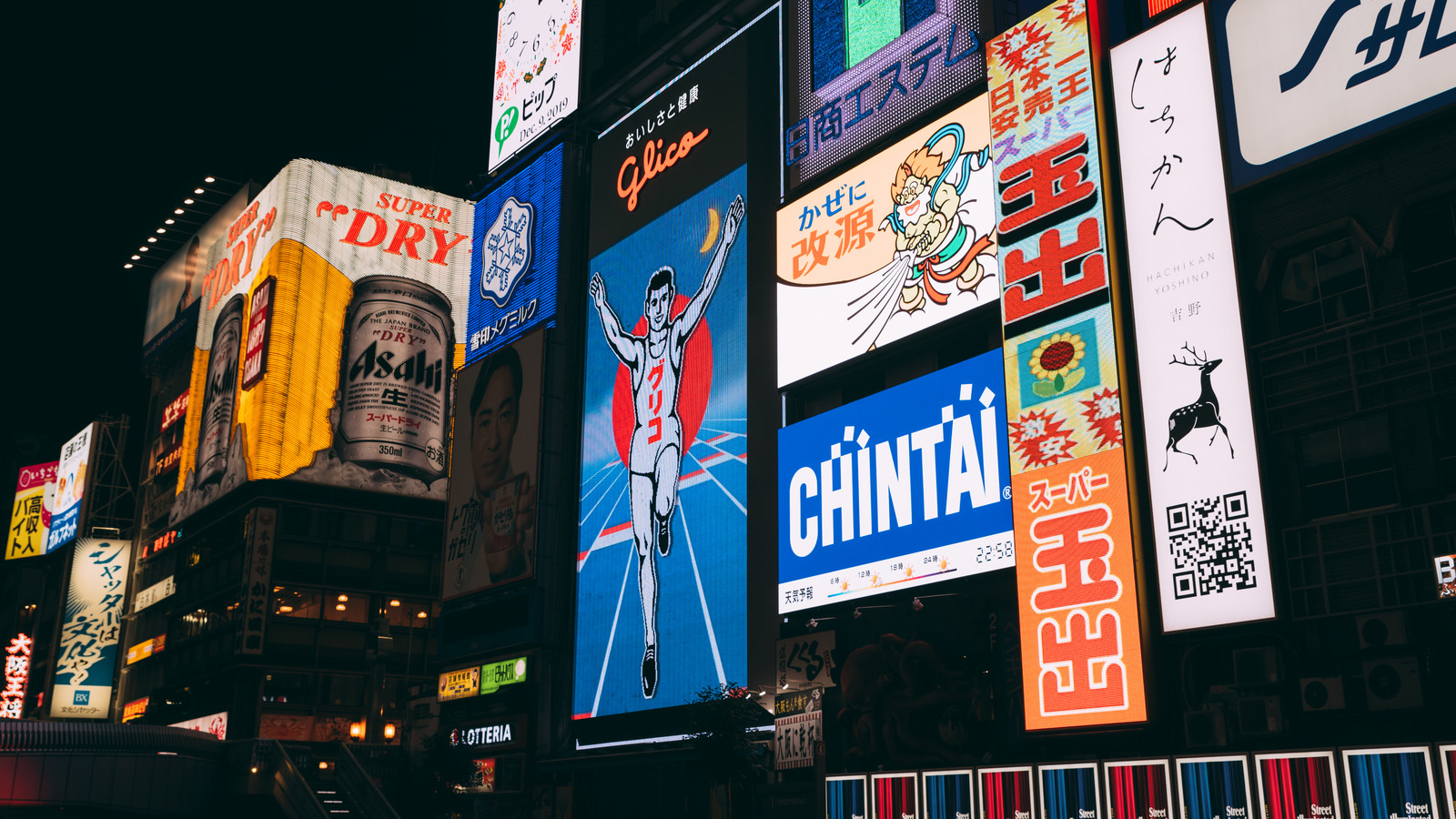 This content is for the people that want to have first time driving in Osaka or Kansai area. By this content, we wish to provide basic but necessary information / knowledge to our readers and make your trip planning easier and faster.
---
Basic knowledge about Osaka
From view of population, Osaka had 3rd biggest population in prefectures of Japan (Tokyo, the 1st and Kanagaw, the 2ed). If seeing from population density, it is the 2ed. No matter which index, it shows the popularity and prosperity of Osaka.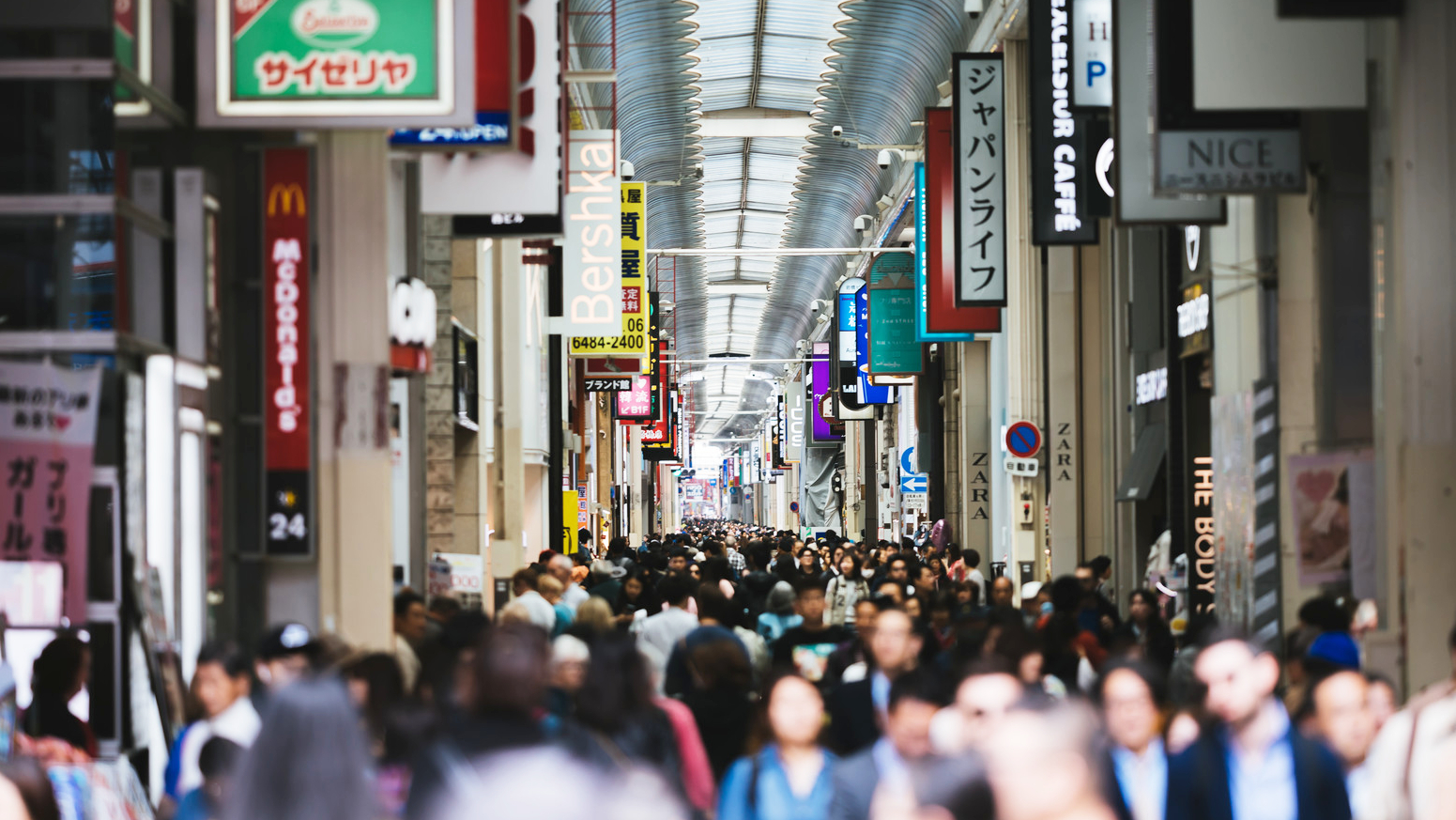 In geography, Osaka belongs to Kansai area. Nara is on its east side, Kyoto on north-east side, Hyougo on north-west, and Wagayma on south side.
For having plentiful historical spot, natural views, amusements and Kansai style foods, Osaka is always a popular choice of world travelers, and Kansai Airport is the start point of trips to it.
According to official statistics, about 6 million of foreign visitors visit Japan via Kansai airport, second most to Narita airport (6.82 million).
---
Attractions of Osaka / Kansai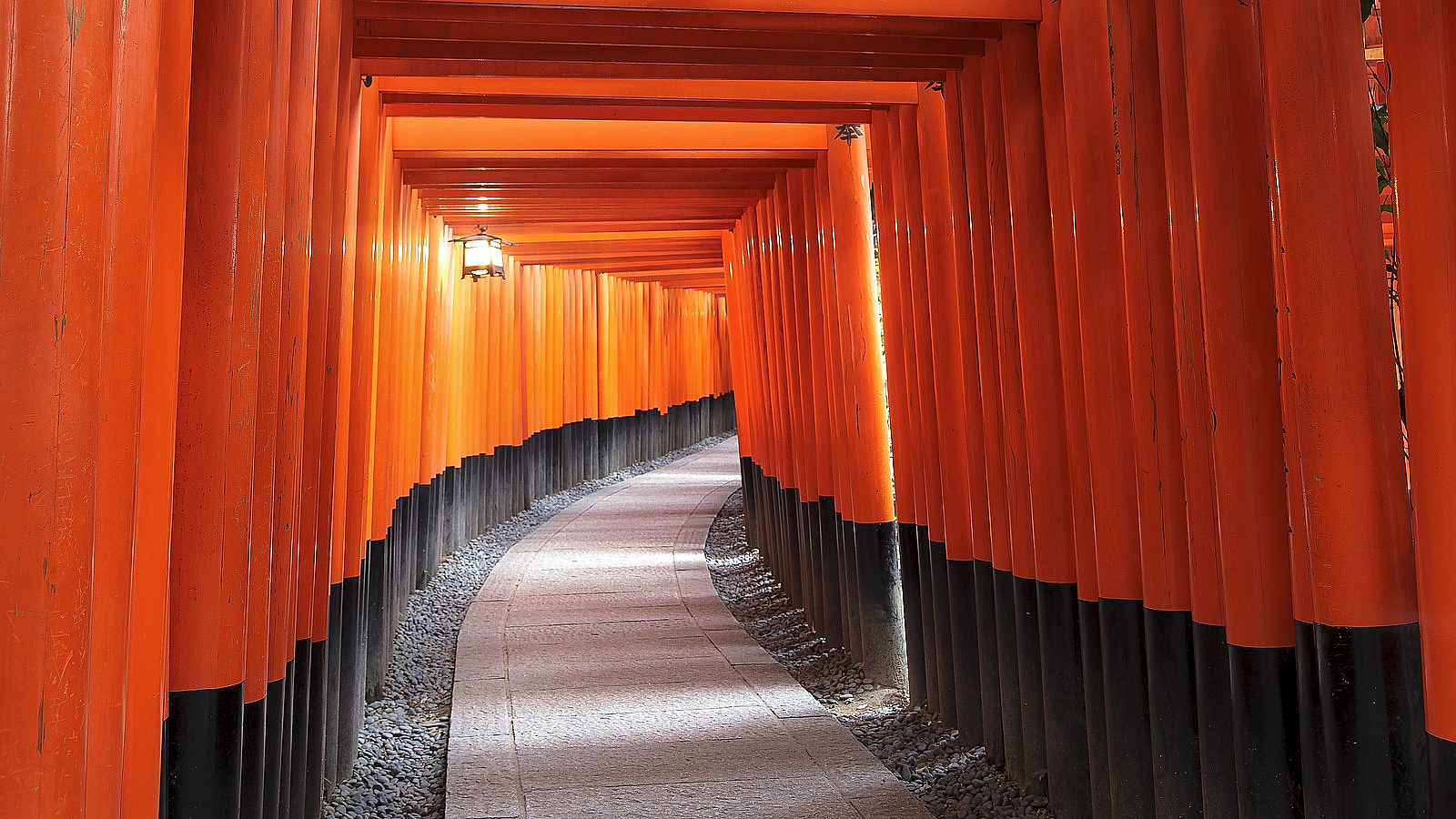 Why Osaka (Kansai area) can attract 6 million people to fly to it every year? Here are some reasons.
Plenty of culture and historical spots
Kansai area was once the capital area in history that left plentiful and various historical and cultural spots. So that, Kansai area is said to be the best place to experience "traditional Japan". Temples, shines or castles with hundreds or over thousand years of history are not easily seen in other areas, but in Kansai, definitely not. Kingakuji , Kiyomizudera, Todaiji, and Osaka castle are well-know examples.
According to Wiki, Kyoto has 17 spots listed in world heritage, and Nara has 8.
Besides, 2 of the 3 major cultural festivals in Japan are also hold in Kansai area. Tenjin festival in Osaka and Gion festival (and the last one is Kanda festival in Tokyo).
These numerous culture and historical elements make Kansai area unique and must-visit.
Special local cuisine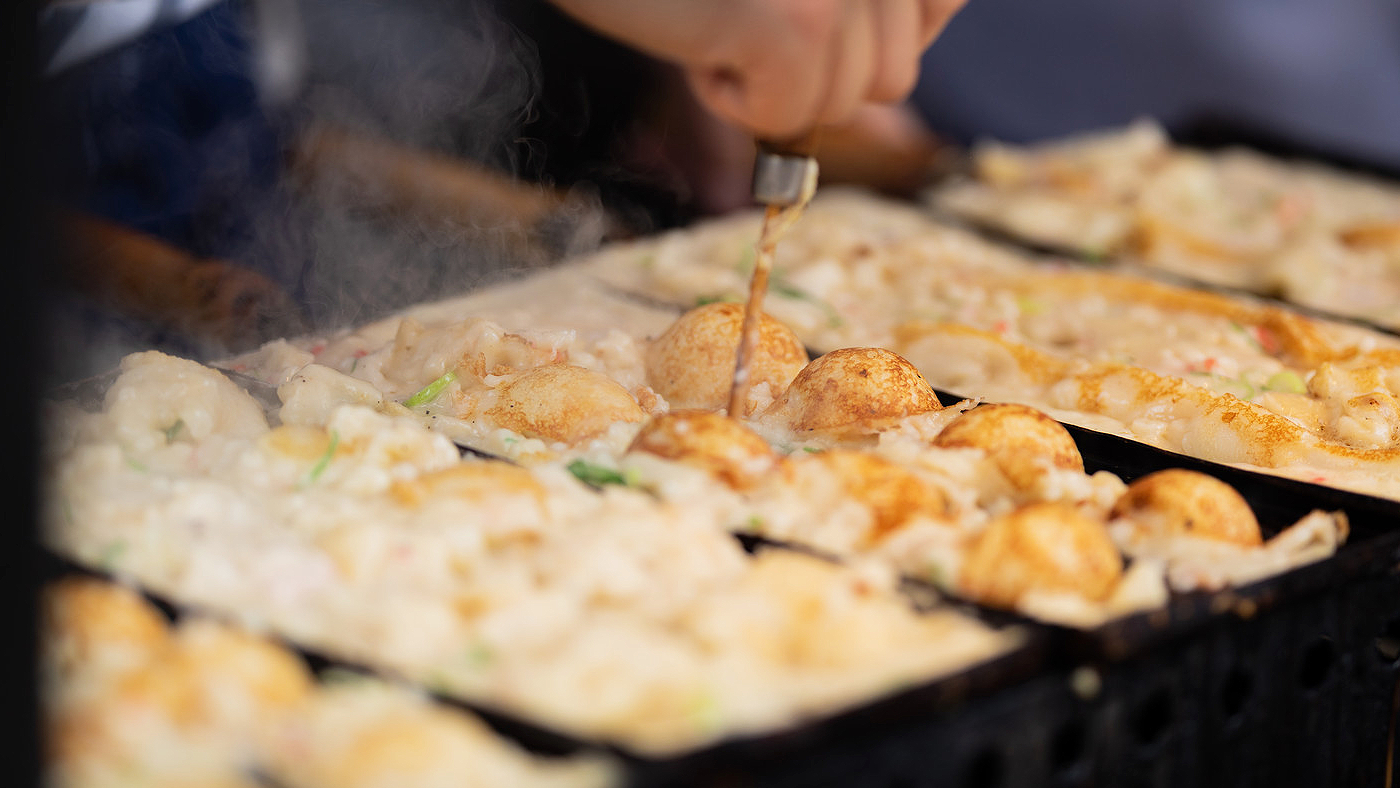 Where there are people, there will be food, and the densely populated Kansai also has many local specialties, such as: Takoyaki, Skewers, Okonomiyaki, Tofu, Kaiseki cuisine, Matcha, Ramen, Yatsuhashi, and even more. These cuisines attract food lovers from Japan and even around the world to come and eat.
Seasonal sceneries and flower viewing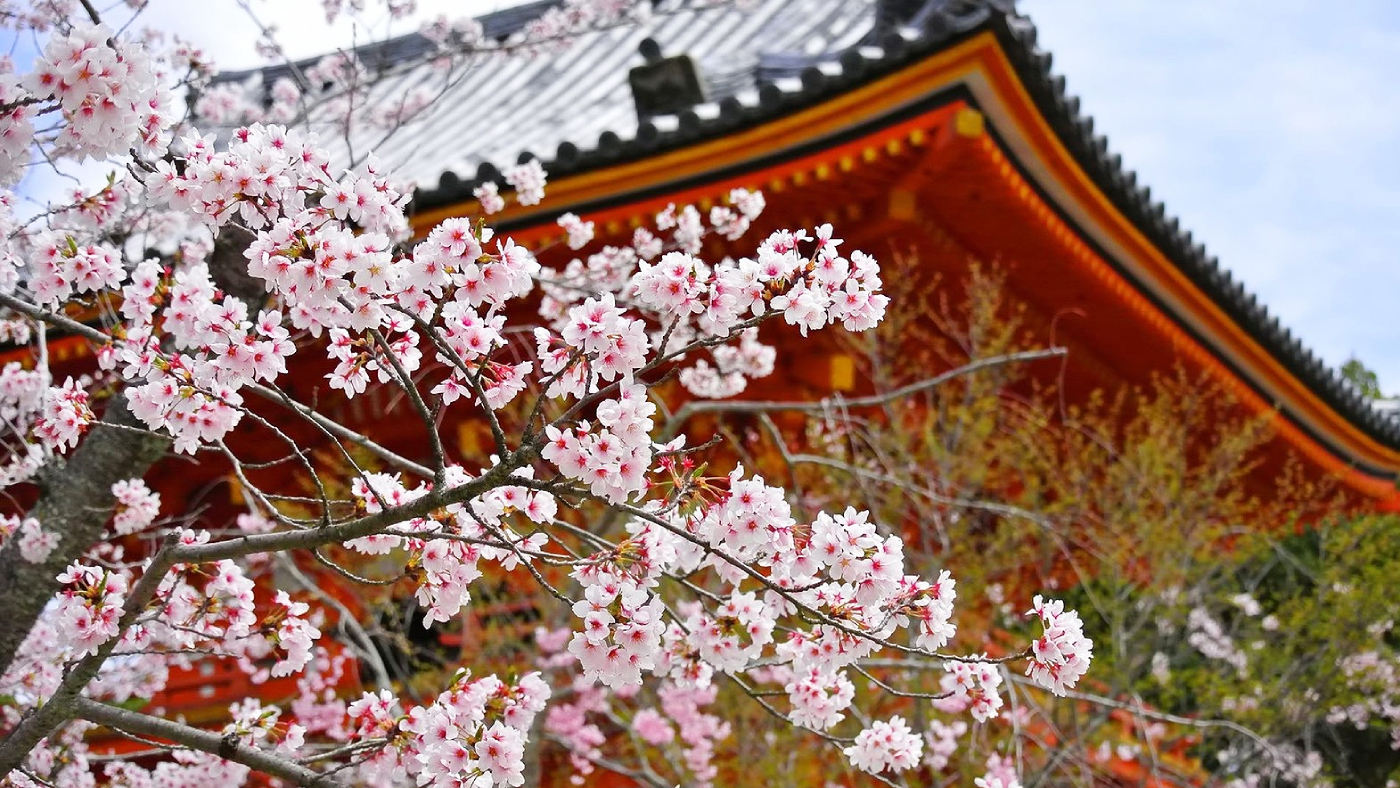 Kansai area is at high latitudes that has it distinct four seasons and various plant landscapes. With the "Hanami culture"(flower viewing), Japanese plant and view flowers with seasons. For example, in spring, you would see cherry blossoms blooming in almost every park. Hydrangeas show up before summer. Yellow ginkgo and red maple leaves color autumn and winter. People crowd into parks, picnic drink, and view flowers, that make part of Japanese culture.
In Kansai area, tourists can easily find places to enjoy these gorgeous seasonal views, no matter what season you come. And that,s one reason why Kansai is always so fun to visit.
---
Airport to Osaka: Kansai International Airport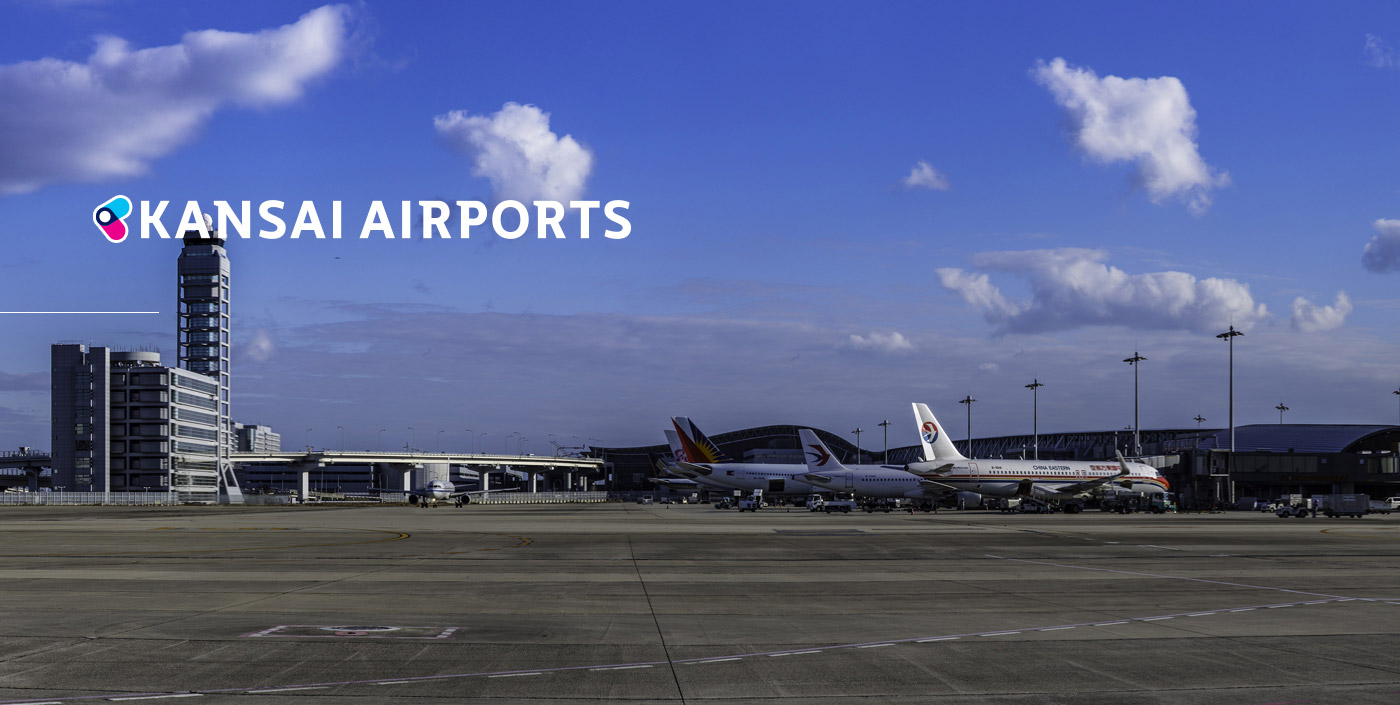 Kansai airport is the closet international airport to Osaka, and it,s very young, opened in 1994.
Kansai Airport is located in Osaka and was officially opened in 1994. It is the world's first maritime airport made with land reclamation and land cover, and it is also the popular entrance for tourists to travel in and out of Kansai
According to the official statistics in 2018, Kansai Airport has a total of 29 million passengers in and out every year, making it the third largest airport in Japan (first is Haneda i, and second is Narita).
There are two terminals at Kansai Airport, and there is a tram building in the middle, which is the entrance to the JR and Nankai tram lines
---
Should I rent car to drive in Osaka/Kansai area?

Whether it is tram, bus, or renting a car yourself, as long as it can meet your needs for transportation, it will be a good way. However, according to our observation, guests that use rental car usually have the following demands in common.
1. Don't want to use overcrowded transportation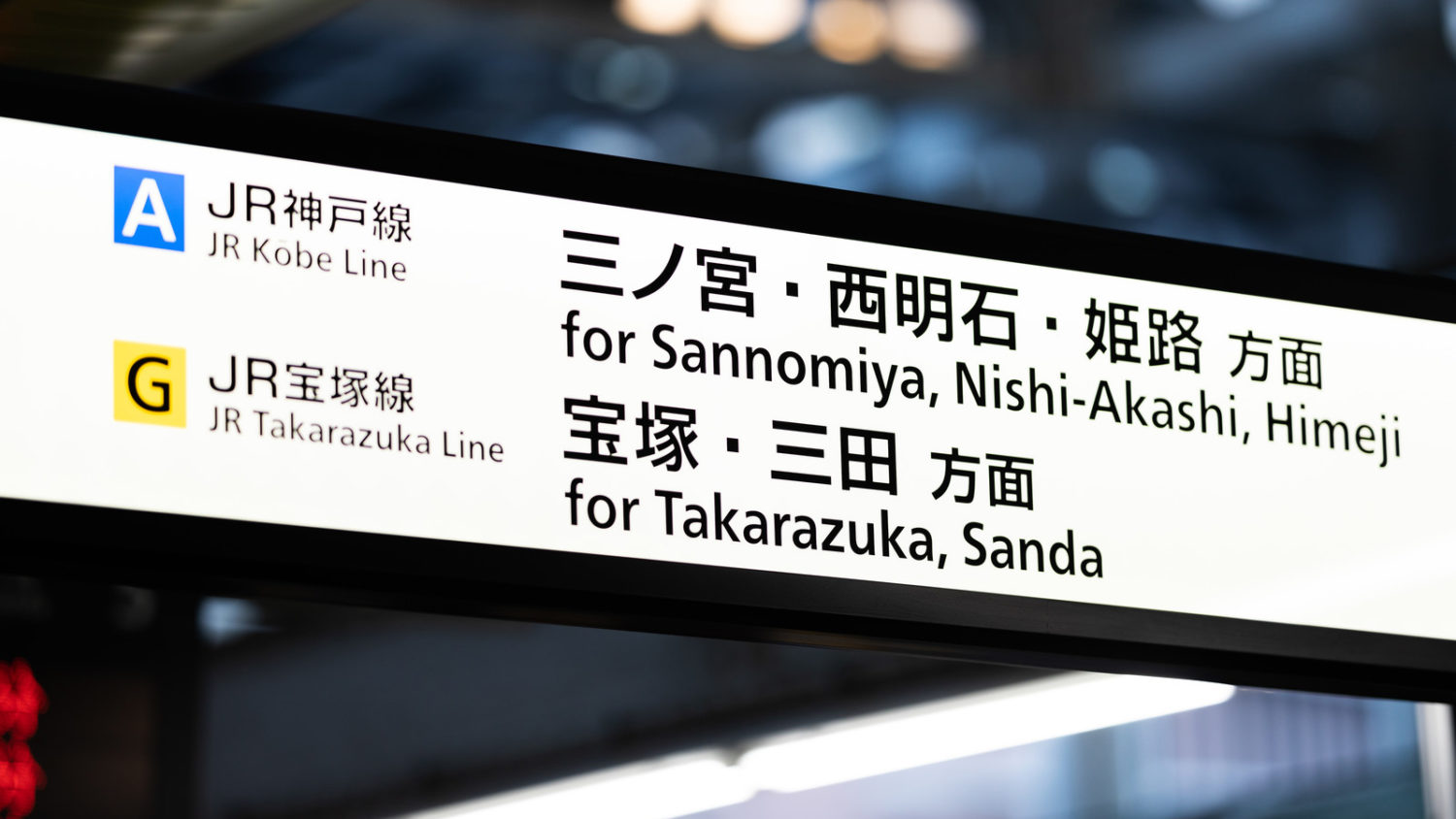 Osaka get second dense population in Japan prefectures. It,s not hard to imagine how busy transportation is here.
For ex, some trams in Osaka are quite crowded, such as the "Midosuji Line", "Hankyu Kobe Main Line", "Hankyu Baoyu Main Line" ( Source: https://reurl.cc/AqeOlZ), and in Koyot, the bus on the sightseeing route may also get overcrowded occasionally (Source: https://reurl.cc/pdjMjl).
For travelers pursue better quality of travel and transportation, self-driving can be a good way.
2. Want to save energy and time for sightseeing, not for walk
Though bus or tram is convenient in Japan, it still takes time and energy to walk from stop/statin to spots. If traveling with infant, kid or companion with less physical strength, long walk may be a tiring task. But with a car, this can be easier.
3. Want reduce transportation costs
If there are a certain number of people traveling with you, rental car may be cheaper than mass transportation.
Take Kansai Rail Pass for example, its one-day pass is 2,300 yen. If you purchase for 4 people, the fee is 9,200 yen; but if you rent a car, the daily fee is 4,600 yen (including basic insurance) according to NICONICO Rent A Car. Even with the addition of gas money and highway tolls, the total cost may be cheaper than public transportation (It may differ with the driving distance).
4. Access to places without public transportation
Although the transportation network in Japan is dense, some tourist attractions are still not easily accessible, or there is even no bus or tram to it . If you want to visit, renting car would be a better solution.
---
Where should I rent a car in Osaka or Kansai area?
The answer differs according to your travel plan. In our experience, visitors usually plan rental location in following 3 way:
1.rent car near the hotel where you stay
2.rent car near a large station
3.rent car at airport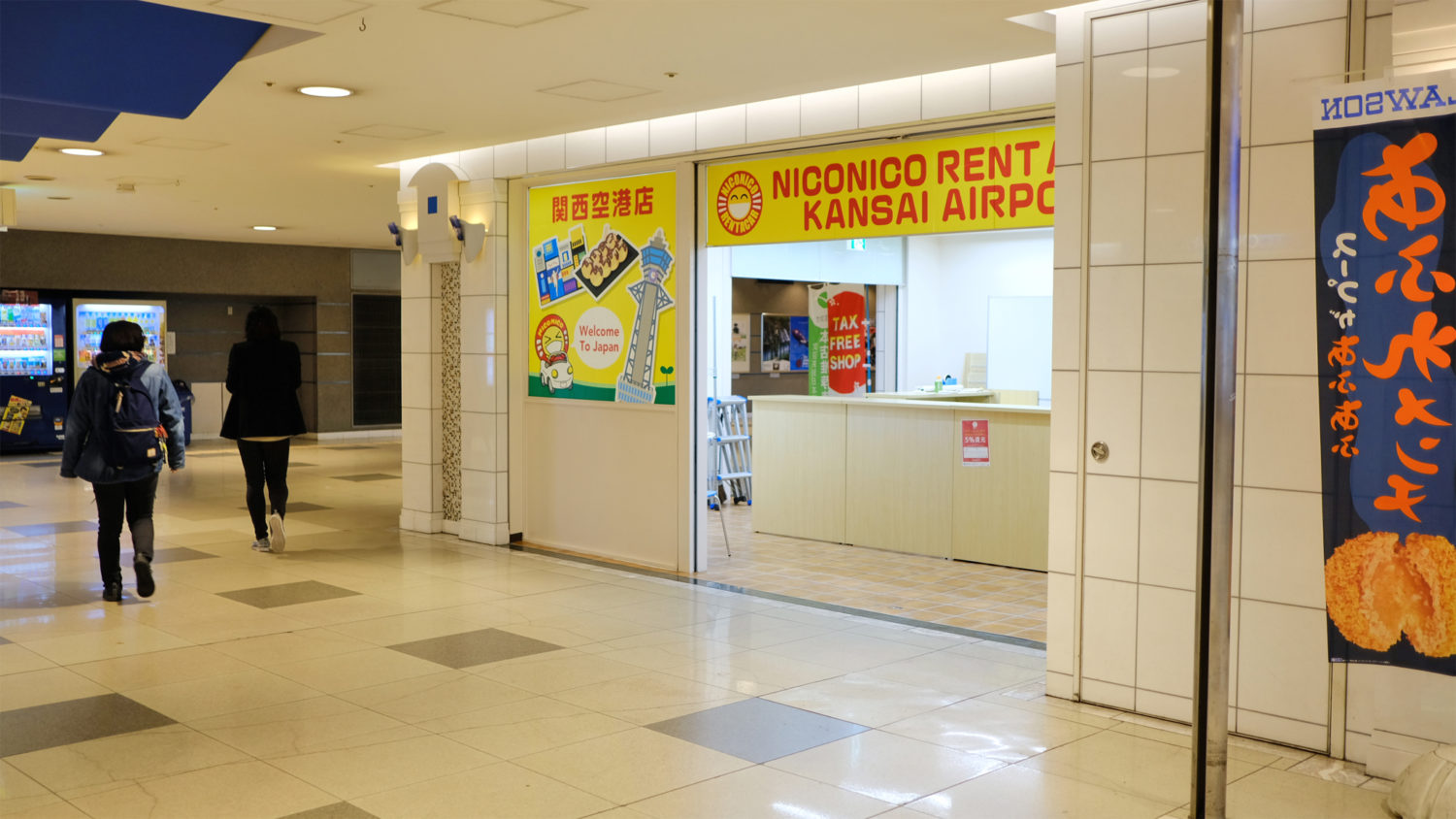 NICONICO Rent a Car has a shop around Kansai Airport. Check here for more information.
---
What documents are required when renting a car in Osaka
If you are a foreign tourist who does not have a local Japanese driver's license, you can still rent a car and drive in Japan with specific documents. The documents required are :
Your driver license of origin country , international driver license or official Japanese translation of the driver license, and passport.
Rental car shop usually check up and make prints of these documents while your picking up cars and signing contracts papers. So please be sure to bring them to the shop.
We also made a post with more detailed information. Check this if interested.
---
Traffic rules and precautions when driving in Osaka
As for traffic regulations, parking, expressway ETC gateways and other related information, our website has compiled a more detailed content, please refer to this.
---
Driving time from Osaka Kansai Airport to neighboring prefectures and cities
The following is the time from driving at Osaka Airport to each city, providing as pre-drive evaluation.
To downtown Osaka: about 40 minutes
To downtown Kyoto: about 1 hour and 20 minutes
To Nara: about 1 hour and 10 minutes
To Kobe: about 1 hour
To Shiga: about 2 hours
To Wakayama : about 1 hour and a half
---
Sightseeing spots in and around Osaka
We marked famous spots in the following map for reference and easy understanding of the locations .
Th following is popular spot list of Osaka and prefectures around Osaka (Nara, Wagayama, Kyoto).
Osaka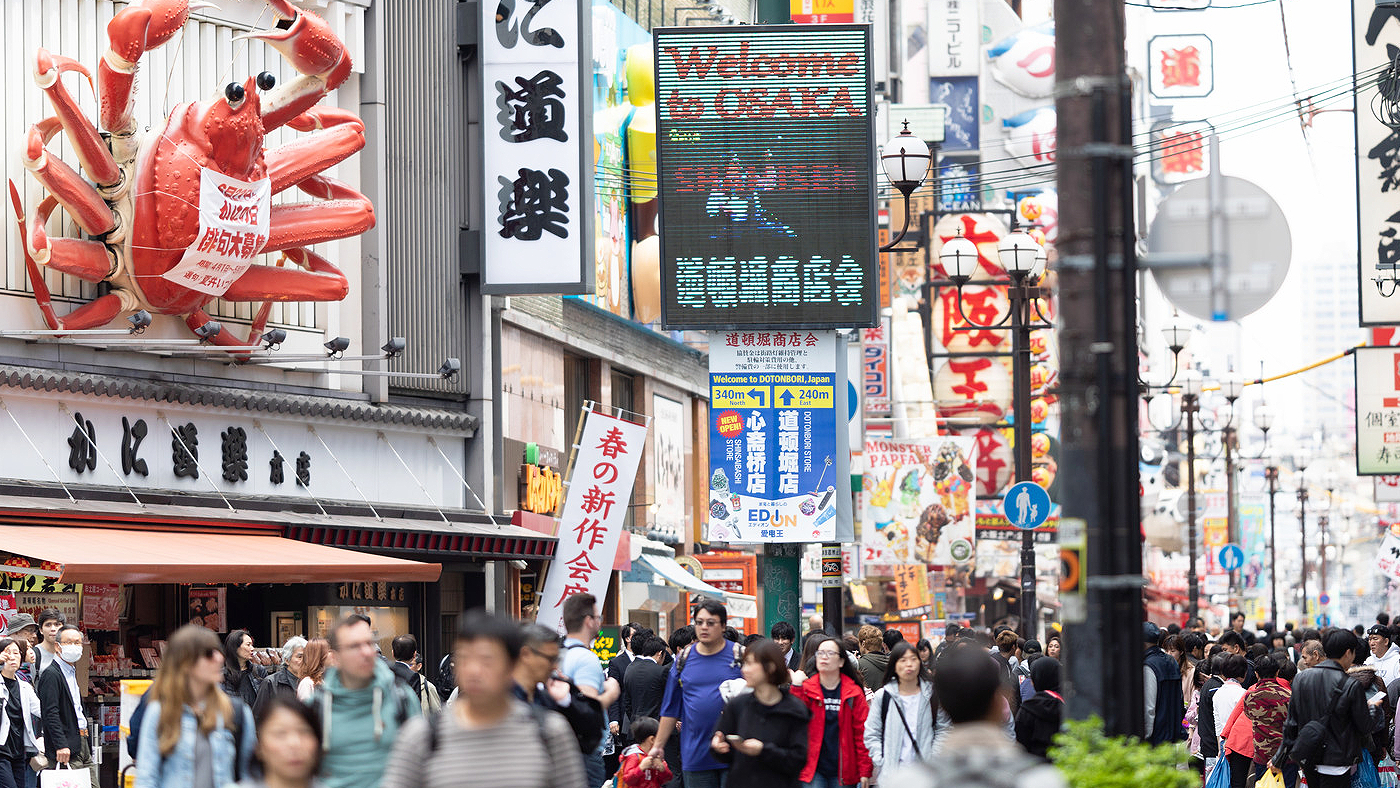 Osaka Castle
Namba
Shinsaibashi
Dotonbori
USJ
Tsutenkaku
Kuromon Market
Osaka Aquarium Kaiyukan
HSumiyoshi Taisha
Tower of the Sun
Instant Noodle Museum Osaka Ikeda
Osaka Museum of History
Bus-Aqualiner
Osaka Shochikuza Theatre
Osaka Takoyaki Museum
---
Kyoto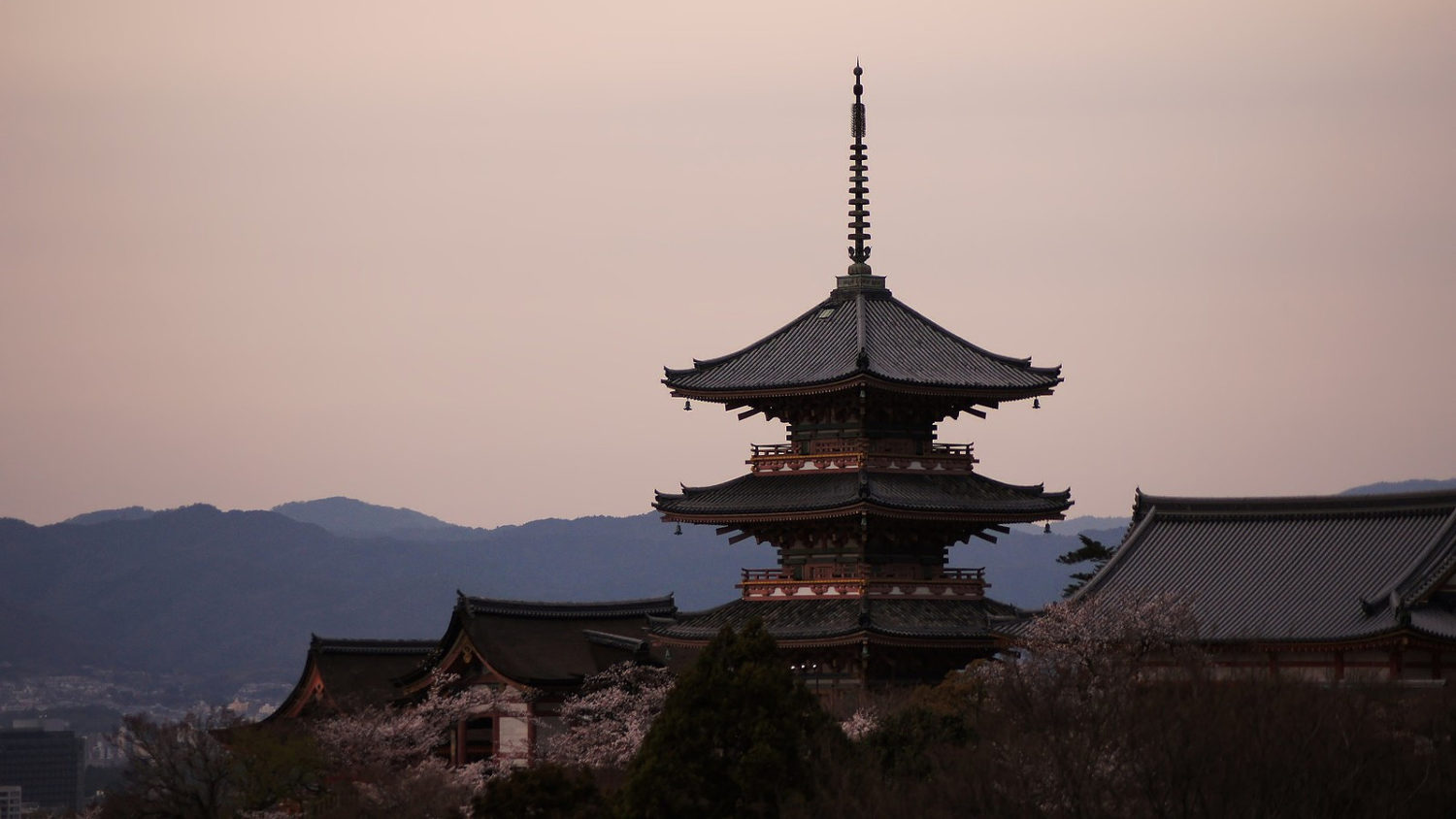 Kiyomizu Temple
Hanamikoji Street
Kamo River
Golden Pavilion Temple (Kinkakuji )
Silver Pavilion Temple (Ginkakuji)
Byodoin Temple
Arashiyama
Kyoto Tower
Nishiki Market
Nijo Castle
Nanzen-ji Temple
Shimogamo Shrine
Kamigamo Shrine
---
Nara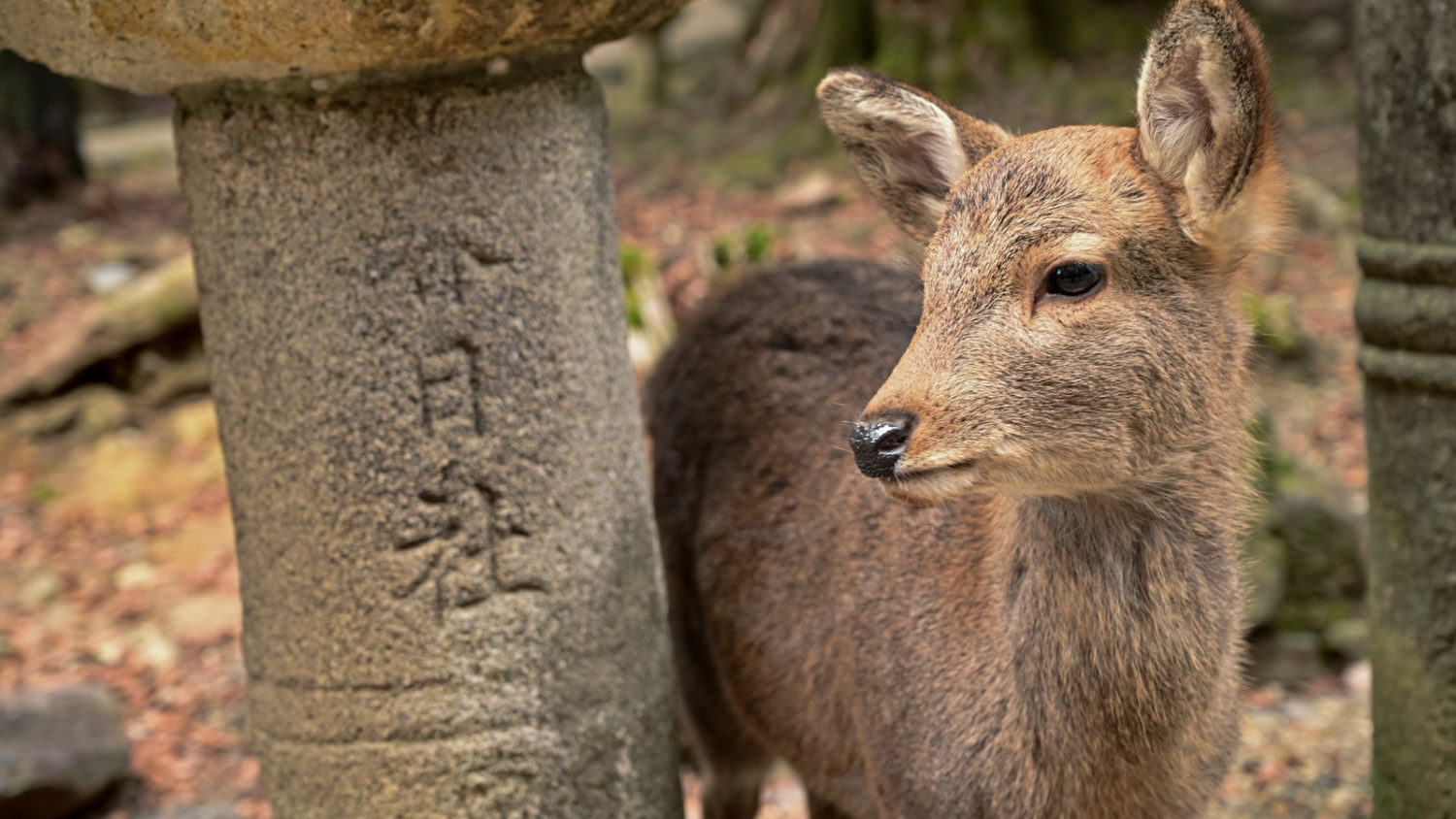 Todaiji Temple (Great Eastern Temple)
Nara Park
Kasuga Taisha (Kasuga Grand Shrine)
Mitarai Valley
Ishibutai Kofun (Ishibutai Burial Mound)
Yakushiji Temple
Mount Wakakusa
Hōryū-ji
Heijō Palace( Heijō-kyū )
Kōfuku-ji
Tōshōdai-ji (Toshodaiji Temple)
Gangō-ji (Gangoji Temple)
---
Wakayama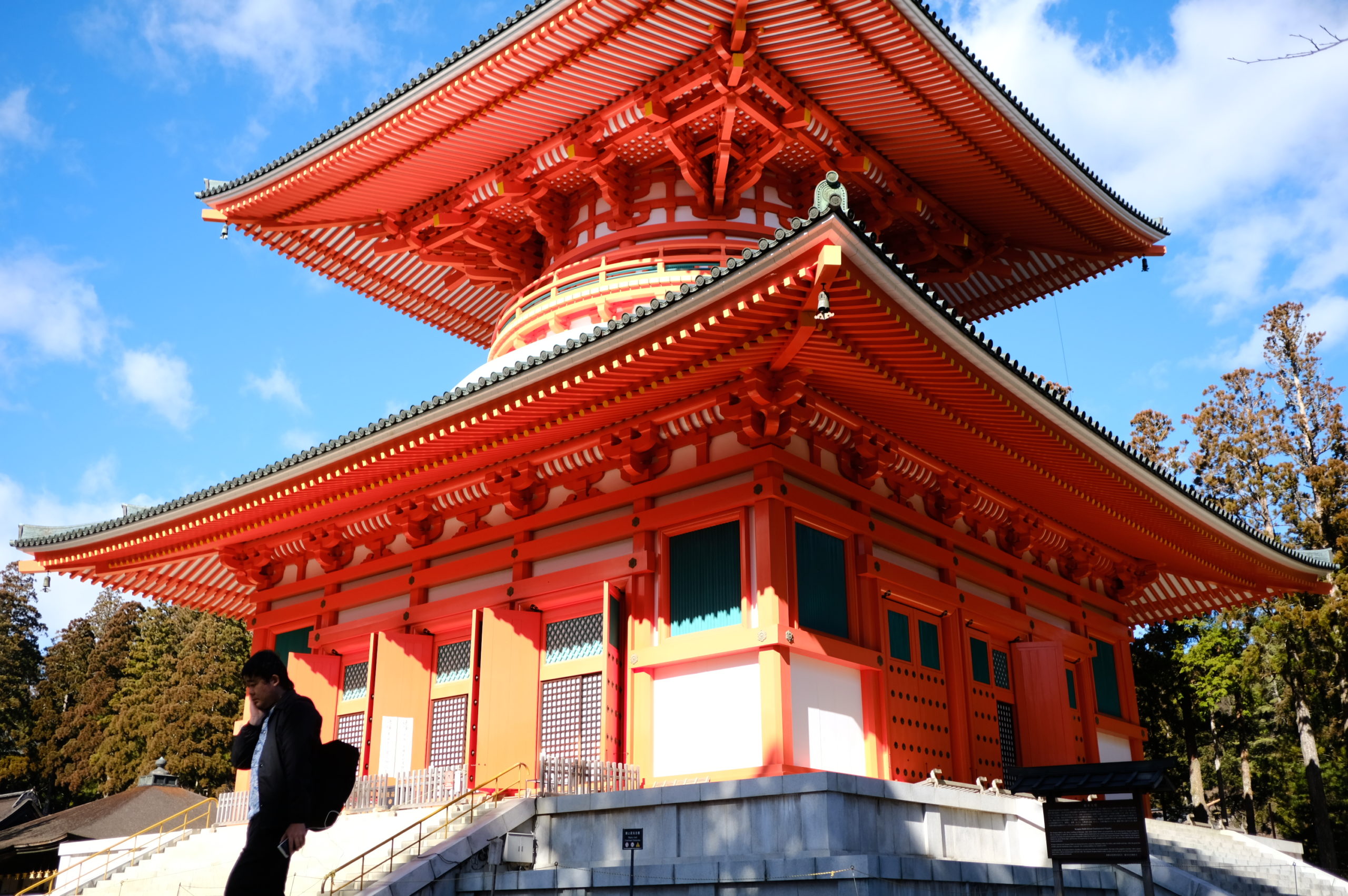 Wakayama Castle
Kishu Toshogu Shrine
Koyasan (Mount Koya )
Kuroshio Market
Tomogashima Islands
Kumano Hongu Taisha Shrine
Kumano Hayatama Taisha Shrine
Kumano Nachi Taisha Shrine
Nachi Falls
Kumano Kodo Pilgrimage Trails
Katsuura Fish Market
Hashiguiiwa Rocks
Nanki Shirahama Onsen
Engetsu Island
toretore market
Shirarahama Beach
yuasa