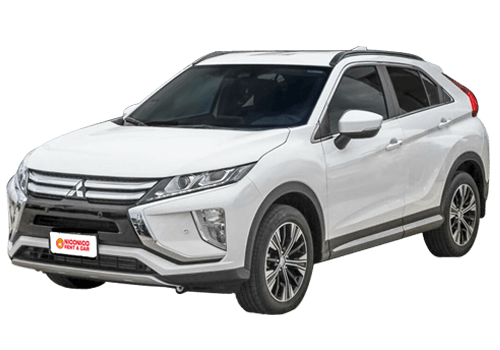 SUV Rental in Japan
The SUV Class (X Class) is the newest addition to the NICONICO Rent a Car fleet!
Nothing beats the feeling of freedom and relaxation of driving through Hokkaido's countryside, especially when you are doing it in an SUV.
Our SUV Class is a comfortable ride that offers more space than the typical 5-Passenger Sedan and is offered at the same price. The vehicle seats 4-5 people (4 recommended) and has enough trunk space for 3 medium suitcases or 2 large ones.
There is only one car model offered in this class, so you will be guaranteed a Mitsubishi Eclipse Cross (All new models!).
The SUV is equipped with a Multilingual GPS as a standard.
Enjoy the ultimate Japan driving experience with the NICONICO Rent a Car X Class!
Car Models:

Mitsubishi Eclipse Cross

Passengers:

4-5

Suitcases:

2-3

Additional Info:

Available at New Chitose, Narita, and Haneda locations.

Price:

1 Hour : 3,000~JPY
6 Hours: 7,000~JPY
12 Hours: 8,000~JPY
24 Hours: 11,000~JPY


Long-Term Rental Discount Rates:

1 Week: 61,600~JPY
1 Month: 200,000~JPY