IMPORTANT MESSAGE: For information regarding the corona virus Click here
NICONICO租車
Your safe and economical rental car partner in Japan. Daily rental from just 4,600 JPY.
Free GPS, and Airport Pickup!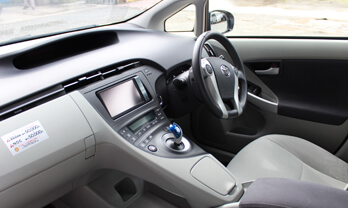 車種及價格
Choose from a variety of car classes to meet your every need. We offer vehicles in all sizes, from Mini to Minivan! We also offer special cars like our 2 passenger compact camping car, or our Large cargo vans.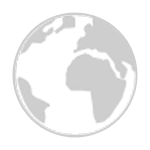 可靠方便
我們提供24小時的支援熱線,所有車輛皆配備多國語言導航系統。店鋪位於機場附近,提供免費穿梭巴士接送服務!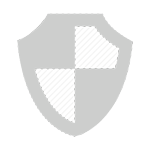 安心出行
我們所有車輛皆經過細心檢驗及保養,所有的我們的租車方案均自動包括免費的免責補償制度。如需額外保障,請參閱我們的安心專案。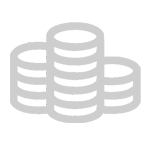 經濟實惠
全日本性價比最高的汽車租賃方案! 選擇我們一起旅行,為您省下更多開支。
See if you can rent and drive in Japan →
*If your country is not listed, you are not able to drive in Japan due to Japanese law. Thank you for your understanding.
News & Announcements
NICONICO Rent a Car at ITEHK 2023!

June 5, 2023

NICO NICO RENT A CAR will participate in International Travel Expo for the first time in 4 years !!

It is the only outbound travel fair in Hong Kong and the largest in Asia!
The photo is from the last event.
You can feel the excitement of the event!
This year's event will be just as exciting as the last one, so please come and visit us!

Details
Name: ITE Hong Kong 2023 - International Travel Expo
Date: 2023/6/15~2023/6/18
Location:Hong Kong Convention & Exhibition Centre
There will be great gifts for those who visit our booth!

  

Disinfection procedures in NICOCNICO

June 4, 2020

Soon after the spread of COVID 19, all our shops are applying new disinfection procedures for providing better and safer rental car experience to every of our customers

1. Our staff putting on masks while service

2. Disinfection in office

3. Disinfection to cars

We are having best effort to make your drive safe and wish to see you soon in our shops.

從新冠疫情出現以後,我們持續強化店內的消毒安心措施 :

1. 工具人員配戴口罩;

2. 強化辦公室消毒;

3. 車內環境消毒;

我們努力打造安心安全的租車環境,也期待與您在店鋪中相會。

Taiwan Talent,s trip notes about Hokkaido and NICONICO

February 19, 2020

Welcome Taiwan talent Patty Wu to Hokkdaido !! Patty was an anchor and now hosting TV shows in Taiwan.

In Feb of 2020, she came to Hokkaido to have a ski trip with NICONICO.

Let,s see her trip notes and know more about how to have a winter trip and drive  in Hokkdaido.

歡迎台灣藝人吳怡霈(Patty Wu)與NICONICO一起暢遊北海道。吳怡霈是台灣知名的主持人/藝人。

她在2月的時候來到北海道與NICONICO一起自駕進行一場滑雪之旅,讓我們看看她可愛的北海道自駕/旅遊心得吧。

Rent and get Japan goods campaign | 租車免費拿限量日本小物

December 12, 2019

Welcome to Japan and Niconico  prepares presents for our customers to enjoy Japan more. Our customers that come to shops and finish rental procedures will receive hand warmer or fan for free !! Limited quantity available!!

為了能讓消費者能有更好的日本冬季自駕行體驗,針對到店鋪完成預約取車的消費者,我們將贈送日本小物,暖暖包或者扇子,數量有限送完為止。

Studless Tire Ready / 雪胎開始提供

November 25, 2019

For your comfortable and safe drive in Japan, we provide studless  tire in Shinchitose, Fukuoka, Narita,  and Haneda shops.

Drive with us safe and good

*Studless tire is free service in New Chitose shop. If in Narita, Haneda  and Fukuoka shops, Studless tire rental  will take additional cost.

為了讓您在冬季也能於日本安全、安心地旅行駕駛,NINOCINO在新千歲、福岡、成田、羽田機場等店舖備有雪胎,歡迎使用。

*於新千歲機場店屋租借時,雪胎為免費服務; 於福岡、成田、羽田租借雪胎時,則會有額外費用。

International Travel Expo – Hong Kong (ITEHK)

May 23, 2019

We will have a booth at the International Travel Expo again this year! Come see us for exclusive discounts on car rentals. Customers who book a car at the event will receive a large discount, so bring your travel plans if you have them! We will see you there!

Dates: June 13 – 16, 2019
Location: Hong Kong Convention & Exhibition Centre (Hall 1A-1E)
Event Website: https://www.itehk.com/ITEHK/

Taipei Travel Expo (TTE)

March 20, 2019

Will you be in Taiwan between May 17th and May 20th? Come by the Taipei Travel Expo and visit us at our booth for exclusive deals and information about car rental in Japan! Looking forward to seeing you there!

Sakura Matsuri: Nippon Street (Singapore, Gardens by the Bay)

February 6, 2019

Will you be in Singapore between March 9th – 14th?

Come on by and see the Sakura cherry blossoms in the Gardens by the Bay, Flower Dome!

You can enjoy the Sakura trees brought all the way from Japan, as well as Japanese street food and Yukata.

We will also have a booth at the event, so come win some Japanese goodies and get coupons for your next trip to Japan!

Mon-Fri: Free Admission
Sat-Sat: Admission fee for the Flower Dome applies

Event information: http://www.gardensbythebay.com.sg/en/whats-on/calendar-of-events/nippon-street-2019.html