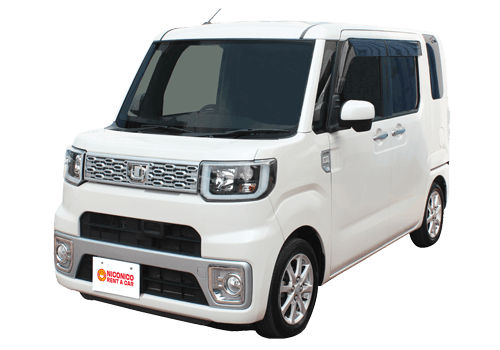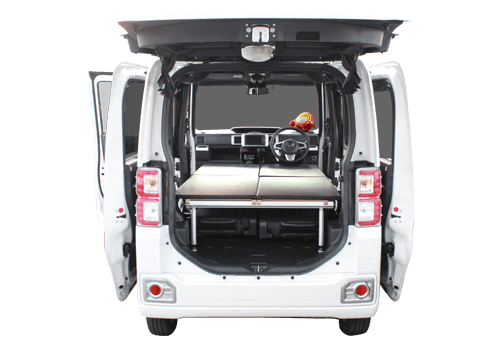 Car Models:

Daihatsu Wake

Passengers:

2

Suitcases:

2

Additional Info:

Mini Camp Car **Available May - September**

Price:

1 Hour : 1,920JPY
6 Hours: 3,840JPY
12 Hours: 4,800JPY
24 Hours: 6,000JPY


Long-Term Rental Discount Rates:

1 Week: 33,600JPY
1 Month: 126,000JPY
Mini Camper Rental: Camping in Japan!
The car for adventure lovers! The C Class is NICONICO Rent a Car's new Mini Camper Class. It provides a surprisingly spacious interior within a "Kei"-class (Compact car) body. The front seats fold down creating a sleeping space large enough for two adults to lay down fully extended (100cm X 185cm). Although it is not a fully equipped camper (no bathroom, kitchen, etc.), it provides enough space to sleep comfortably. By taking advantage of Japan's famous rest areas (showers, super clean bathrooms, cheap food) and hot springs, it is possible to go on long journeys in this vehicle (1-2 Weeks, maybe more).
These Mini Campers are equipped with Multilingual GPS (EN/CN/KR/JP) and are covered by the Collision Damage Waiver as a standard. For those traveling for extended amounts of time, we highly recommend adding a Free Pocket Wifi to your rental!